The Leadership Collaborative is a brand new collective experience, designed for Black principals across the nation to co-create and learn together.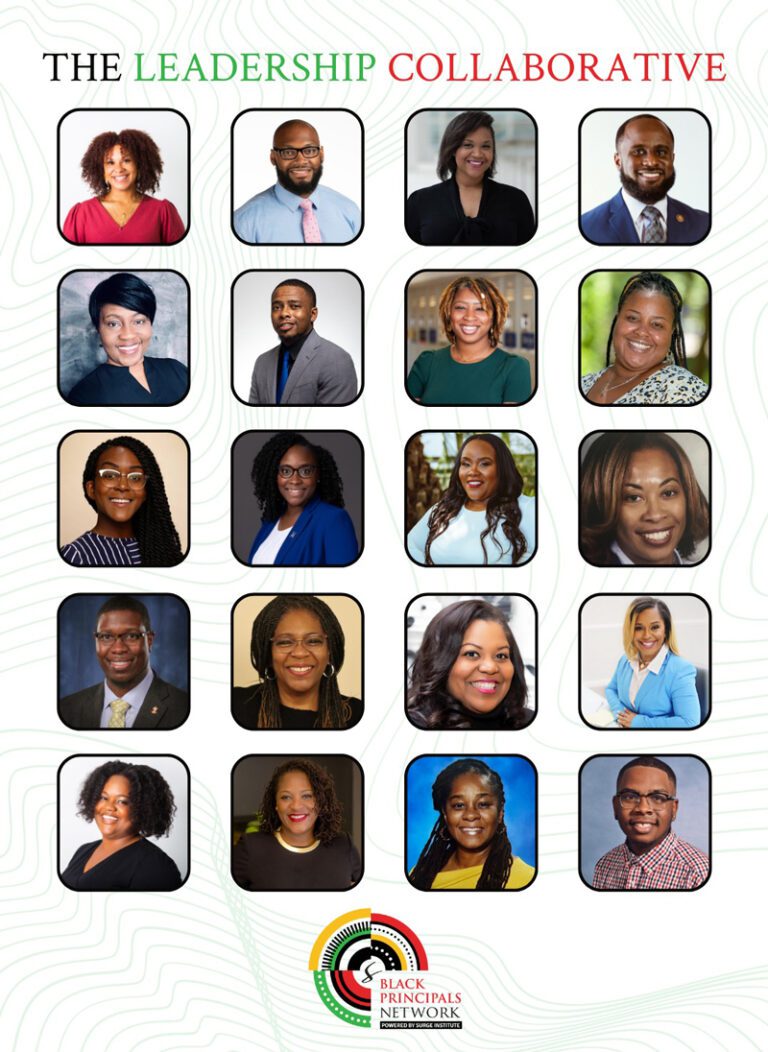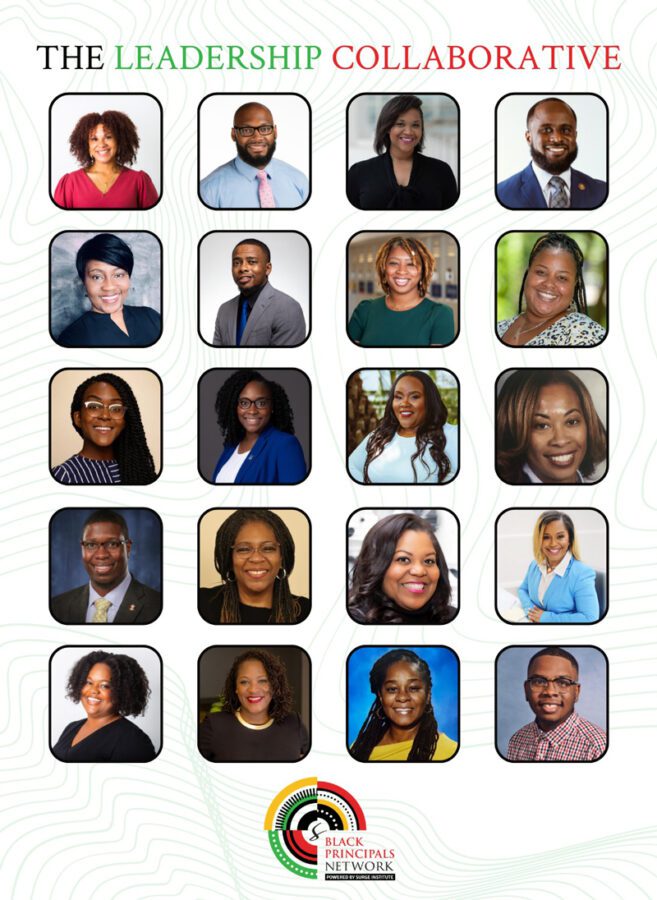 NATIONAL — The Black Principals Network is proud to announce the inaugural cohort of its brand new program The Leadership Collaborative. 
The Leadership Collaborative is a collective of twenty black school leaders from all over the United States united to support, elevate, and uplift the youth and communities they serve. The program is a monthly, community space consisting of seven sessions with a mix of in-person and virtual experiences, meant to provide a deeper sense of connection. It includes an intentional professional learner series, individual principal coaching, self-care strategies/practices, and a problem of practice that selected leaders nationwide will collectively work on together to take back to their school communities. 
"I firmly believe that within this collective group of 20 phenomenal Black school leaders, there is unlimited power, immeasurable passion, and a shared commitment to reimagining what effective school leadership looks like," said Black Principals Network Executive Director TaraShaun Cain. "For so long, these leaders have poured into their schools, their communities, and their families so I am grateful that the Black Principals Network gets to co-curate this necessary space through the Surge Institute." 
The Leadership Collaborative's inaugural cohort consists of the below-listed school leaders:
As a key component of the Surge Institute's growing suite of leadership development experience for emerging leaders of color, the Black Principals Network's goal is to support Black school leaders in their quest to proactively and effectively address the problems of practice germane to the school communities they serve.
"This cohort represents so many educational landscapes, different pathways to their leadership journeys, and various geographical areas which allow us to get a more diverse perspective of what the needs of our black school leaders are across the country," said Cain, who is a 2020 Surge Alum. "It is our belief that this space will provide the opportunity for them to show up authentically, generate innovative solutions to problems of practice,  share effective strategies, and build community within a protected space.  It is because of this, I am most proud that we are able to elevate the voices and lived experiences of these leaders that represent so many school communities because in doing so we are redefining a new example of human-centered leadership and true sustainability in this role." 
If you'd like to learn more about the Black Principals Network and The Leadership Collaborative, click here. 
Sign up for the Surge Institute's email list and follow the Surge Institute on social media to stay informed about upcoming events, news, and related developments.
—
MEDIA CONTACT:
Angia Kincey
angia@surgeinstitute.org
—
About The Surge Institute:
The Surge Institute is a national 501(c)(3) nonprofit organization that was established with a simple but important mission to develop and elevate leaders of color who create transformative change for children, families, and communities. Founded by Carmita Semaan in 2014, the organization was designed to empower emerging diverse leaders to change the landscape of education by providing them with a unique, authentic leadership development experience.