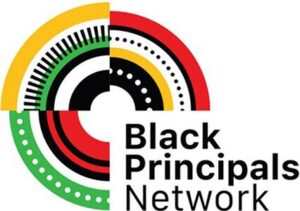 The Surge Institute is honored to announce its relaunch of the
Black Principals Network (BPN) as part of its national programming suite. 
Launched by Charles and Lynn Schusterman Family Philanthropies, the Black Principals Network was designed to curate space for black principals from across the country in pursuit of community, professional growth, and collective liberation. Since the program's original launch in 2021, more than 350 principals have joined the online platform, participating in shared learning and community building. As the brainchild of Schusterman's Education Grantmaking team Heather Harding, Senior Director and Cheryl Thompson, Director, the hope since inception has been that BPN would find a home with an aligned organization.
Mission: To co-create a restorative community for Black principals through collective and individual programming focused on self-care,
sustainability, and liberation through collective problem-solving, self-discovery, and access to high quality resources.
Vision: The Black Principals Network envisions a nation where Black children, Black principals, and Black communities flourish.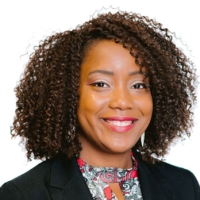 TaraShaun Cain
Executive Director, Black Principals Network
tarashaun@surgeinstitute.org
An alumnus of Chicago Public Schools from K-12 grade and a first-generation college graduate with a BBA from Tennessee State University, TaraShaun has always known the important role that education plays in shaping the minds and opportunities of the youth. While working in the business field, TaraShaun's most enriching experiences came from her volunteer work with various community organizations including her work as a member of Delta Sigma Theta, Sorority, Inc. Her commitment to service led her to leave corporate America and follow her passion to serve students by joining Chicago Teaching Fellows as a middle school math teacher. Driven by her commitment to personal growth and excellence, Ms. Cain achieved National Board Certification in Math, Masters of Arts in Teaching from Dominican University, and a second Master of Arts in Education from National-Louis University. Her systems thinking and ability to build a professional culture of collaboration made her a natural match for educational leadership where she served as a math lead, TAP mentor teacher, assistant principal, and principal in CPS.
TaraShaun is committed to securing enriching opportunities that expand the educational experiences of the communities she serves with a heavy focus on climate, culture, and student agency. This is evident by her work with LEAP innovations in personalized learning, the Fund, the Middle School Project, and various other community-based organizations. Her work has focused on building the capacity of teachers, leaders, and students around high-quality instruction, student advocacy and engagement, personalized learning, student-centered design, and culturally responsive pedagogy. Her passion for liberatory and equitable learning conditions in schools led her to apply for 2020 cohort of the Surge Fellowship. Empowered by her experiences and growth, TaraShaun continued to work to create affirming, learner-centered experiences within her school community. TaraShaun is a servant leader that is committed to excellence and assisting others in connecting to their own personal greatness through passion, press, productivity, and positivity.
Members of the Black Principals Network Are Individuals Who:
▪ Currently serve as a principal in a district, charter, independent, virtual, or parochial school in the United States
▪ Have weathered challenges, either professionally or personally, and demonstrated tenacity, perseverance, and maturity, and are
willing to share their expertise
▪ Commit to deepening or expanding their leadership in community with others
▪ Demonstrate an individual commitment to advancing racial equity and pursuing liberation
▪ Possess a resilient and ambitious attitude that believes change is possible