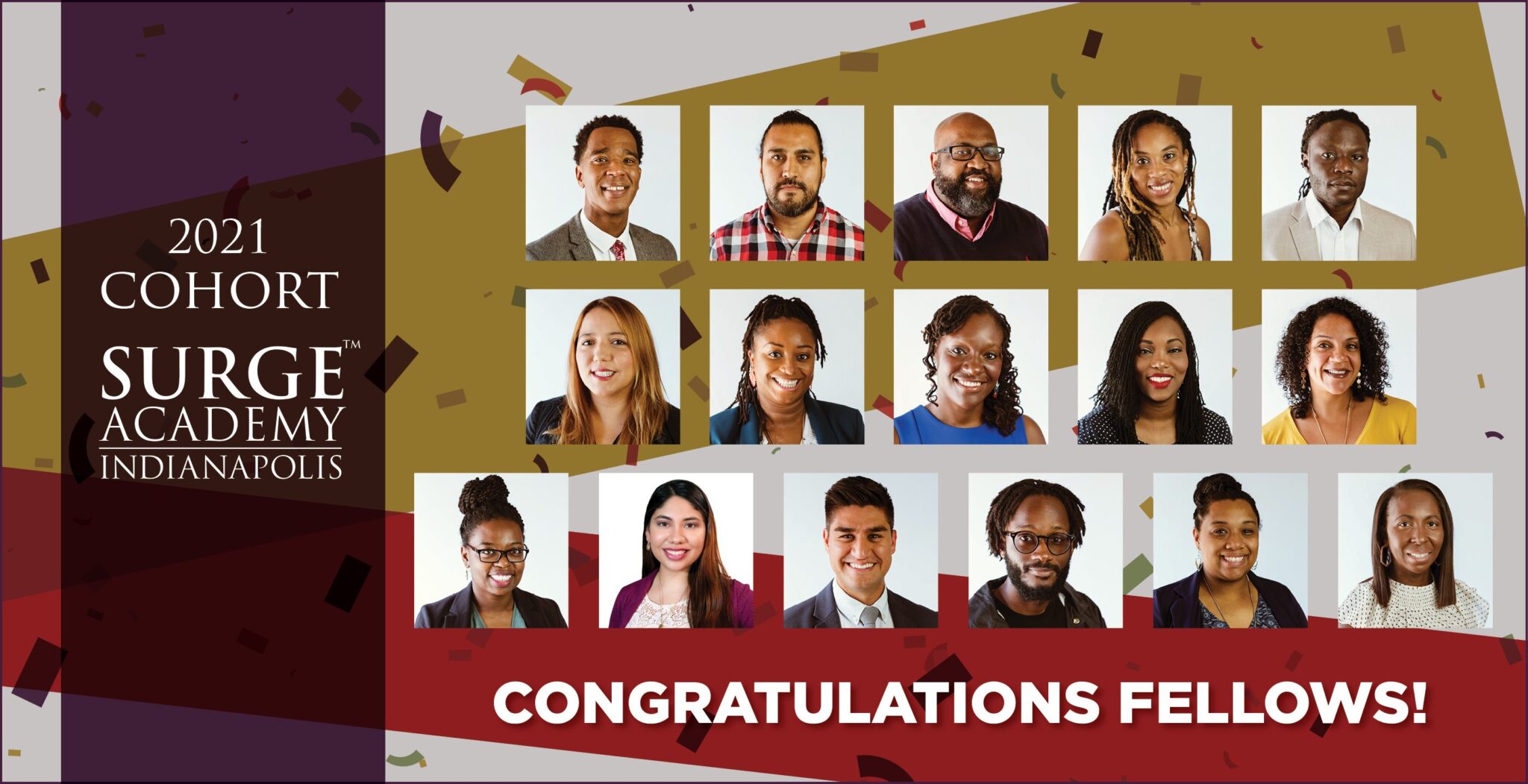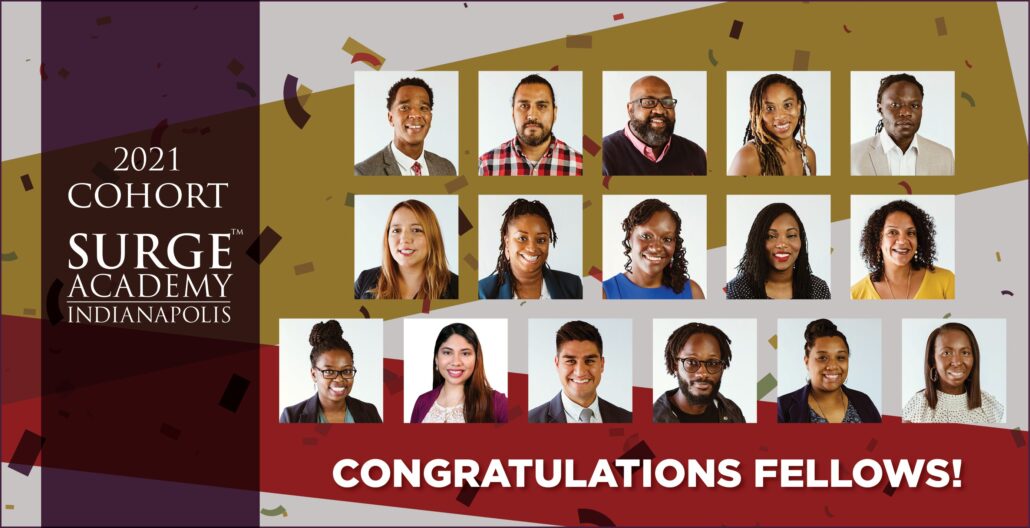 Earlier this year, we made the exciting announcement of the Surge Academy's expansion to Indianapolis, IN, thanks to the partnership of The Mind Trust, an education focused nonprofit organization whose mission is to provide every student in Indianapolis, no exceptions, with access to a high-quality education. Today we are proud to announce that after weeks of virtual community gatherings as well as meeting with current city education leaders, we are proud to introduce the 2021 Indianapolis cohort of the Surge Academy!
"These Surge Academy leaders will realize and operationalize their power to build systems and movements that bring meaningful change for Indianapolis children," said Patrick Jones, The Mind Trust's Senior Vice President of Leadership and Equity. "The Mind Trust is proud to support the Surge Academy experience for these exceptional leaders of color, and we look forward to the ways their fellowship experience will create deeper community, amplify their leadership, and impact our city."
Learn more about these 16 Black and Latinx leaders and their work below:
Over the next six months, this collective will gather to elevate each other's work in equity, education and justice to realize a future where the city's children, families and communities of color can thrive and succeed. White supremacy culture continues to be rooted deeply within education policies and youth-serving practices, which have only been exacerbated by the COVID-19 pandemic. And though such shifts will not happen overnight, we know the movement-makers of the 2021 Indianapolis cohort will continue to unapologetically plant and nourish the seeds of change for a just and free tomorrow. Noemí Cortés, Program Director for the Surge Academy, shares what she is looking forward to with our new family members:
"In meeting these brilliant leaders, it is clear to me that there is a hunger in Indianapolis for a movement that will push people in the education ecosystem into a more creative and equitable way of educating youth. These leaders are ready to reimagine their work and I am excited to be on that journey with them; helping to build a space that will allow them to freely and boldly dream about the future of education for our youth and communities in Indianapolis."
Furthermore, Surge believes that navigating and leading change relies not only on building the necessary executive leadership skills but also knowing the landscape of the city in regards to its Black and Latinx populations. The Surge Academy journey will be dedicated not only to unpacking and deconstructing but also reimagining the systems and practices that have long left the genius within communities of color neglected and uncultivated.
"Surge has created a space where we can focus on personal and professional growth and be agents of change in our communities of Indianapolis," shared Nicole Montiel, 2021 Surge Academy Fellow and CEO at Anda Spanish. "We need healing. We need disruptive leadership. We need each other. This is an opportunity to build each other up and drive each other to sustainable change for our people. I cannot wait!"
Stay up-to-date with any news and developments of the Surge Institute and The Mind Trust by following us on social media @Surge_Institute, @Academy_Surge and @TheMindTrust respectively.