(Chicago, IL – February 18, 2022) The Surge Institute is excited to welcome Surge Alumna, Tiara Wheatley (CHI'20), as the new Vice President of Alumni Impact.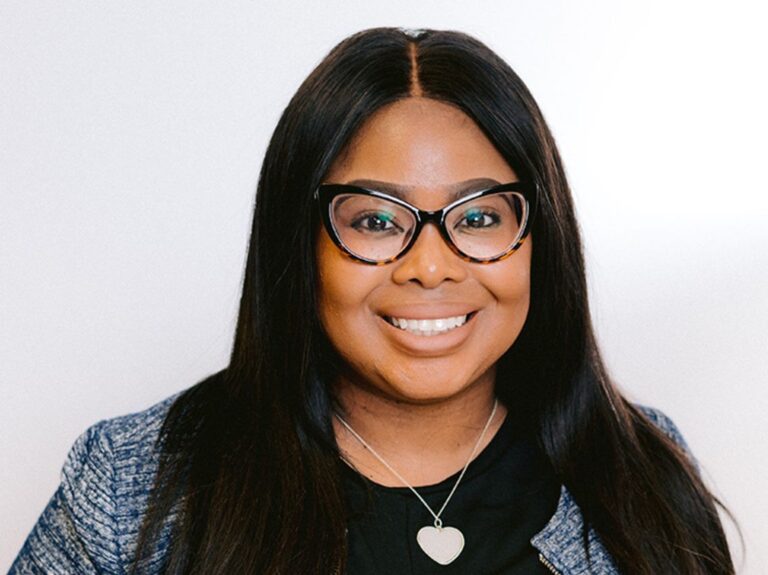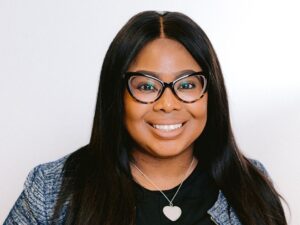 An educator, mentor, equity advocate and lifelong Chicagoan, Tiara has dedicated her career to serving Chicago's youth, and it was at Chicago Tech Academy where she discovered her lifelong mission to make an impact on the lives of Chicago's most deserving students. Tiara is also an alumna of the Surge Fellowship, completing the program in 2020. When she joined the movement as a Surge Fellow, she shared: 
"I chose Surge to continue my lifelong mission of making an impact in my community and beyond. I want my experience with the Surge Institute to be a story I can tell students that no one can do it alone – sometimes you're the teacher, sometimes you're the student."
Now, she continues the story as a member of Surge's National Leadership Team.
As Vice President of Alumni Impact, Tiara will be responsible for developing the strategy and ensuring successful execution and measurement of Surge Alumni programming. Furthermore, this role is aligned with the second pillar of the Surge Ahead, the organization's three-year Strategic Plan. As the alumni community expands with each passing year, supporting our alumni to achieve personal and professional impact is central to Surge achieving its mission.
Welcome Tiara!
Remember to sign up for the Surge Institute's Quarterly Newsletter and follow the Surge Institute on social media to stay informed about upcoming events, news and related developments.
Want to help fuel the impact of our alumni and fellows?  Make a long term investment by joining the Surge IMPACT Community!
MEDIA CONTACT:
c: 773-251-7475
About The Surge Institute:
The Surge Institute is a national 501(c)(3) nonprofit organization that was established with a simple but important mission to develop and elevate leaders of color who create transformative change for children, families, and communities. Founded by Carmita Semaan in 2014, the organization was designed to empower emerging diverse leaders to change the landscape of education by providing them with a unique, authentic leadership development experience. To learn more about The Surge Institute, please visit: www.surgeinstitute.org