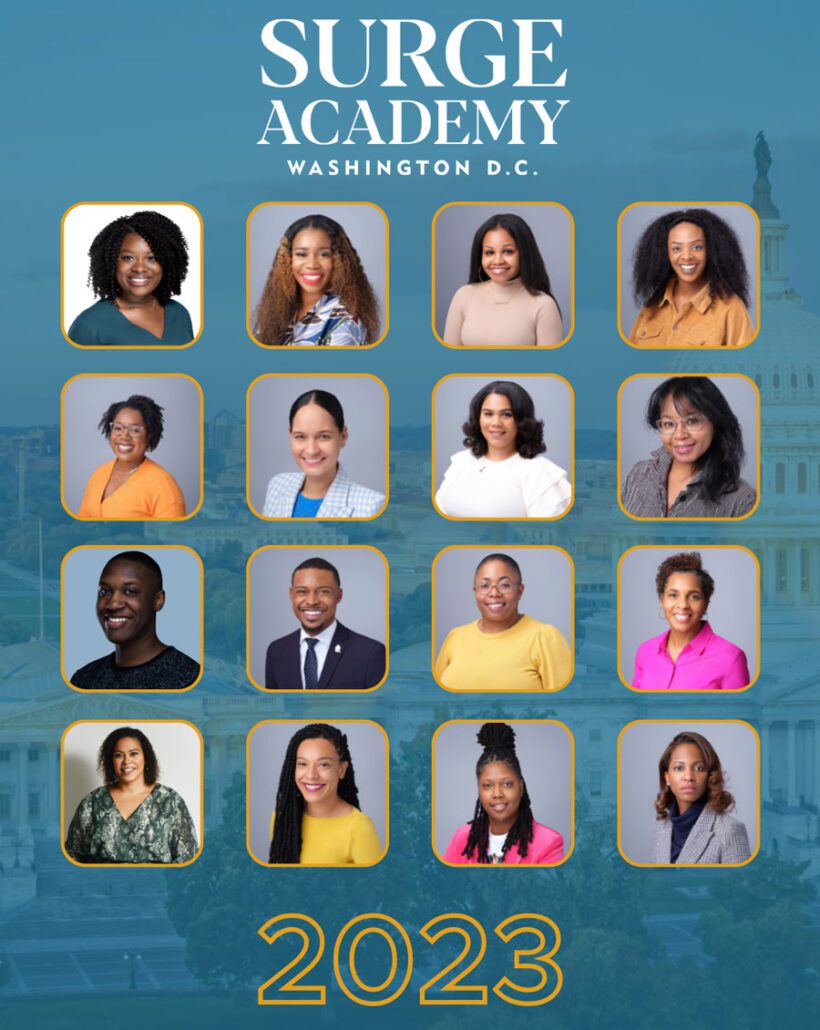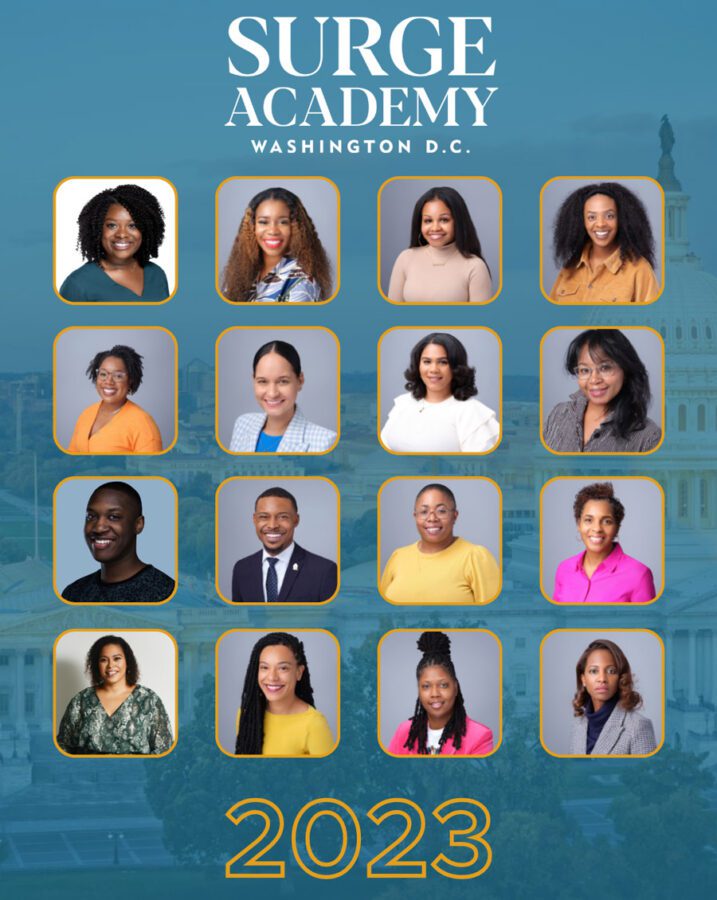 (Washington, D.C. – March 14, 2022) A collective of 16 brilliant educational leaders set out to begin their Surge Fellowship journey this month during the opening retreat on March 23-25, 2023. Since launching, the Washington, D.C. Surge Academy has welcomed two cohorts of emerging leaders of color. 
"Coordinated efforts by collectives of passionate change-makers truly drive lasting change. I am honored and excited to facilitate this second cohort of leaders who will continue to shift the tide in education and bring about liberatory change for the youth of Washington D.C.," said Janeen Lee, Washington, D.C. Academy Program Director. 
During their time in the fellowship program, the collective will hone their executive skills, problem-solving abilities, and team-building techniques. They will navigate complex topics surrounding the historical inequity in education and politics. 
The Washington, D.C. Surge Academy is made possible through the collaboration and support from Education Forward DC.
Media contact:
Andrea Black Evans
312-243-6683 ext. 815
About The Surge Institute:
The Surge Institute is a national 501(c)(3) nonprofit organization that was established with a simple but important mission to develop and elevate leaders of color who create transformative change for children, families, and communities. Founded by Carmita Semaan in 2014, the organization was designed to empower emerging diverse leaders to change the landscape of education by providing them with a unique, authentic leadership development experience. To learn more about The Surge Institute, please visit: www.surgeinstitute.org