THE LEADERSHIP COLLABORATIVE
The Leadership Collaborative is a more intimate cohort immersive learning experience created out of feedback from Black Principals Network members. While gathering data about what school leaders really need during this time, the repeat request was for an opportunity for leaders who share collective cultural backgrounds, experiences, and goals across the nation to gather, connect, innovate, and share solution-based strategies while building community.
The Leadership Collaborative is a monthly, community space consisting of seven sessions of which include 4 virtual and 3 in-person connection points that will provide a deeper sense of connection through programming. The program includes an intentional professional learner series, individual principal coaching, self-care strategies/practices, and a problem of practice that selected leaders nationwide will collectively work on together to take back to their school communities. Our goal is to support Black principals in their quest to proactively and effectively address the problems of practice germane to the school communities they serve.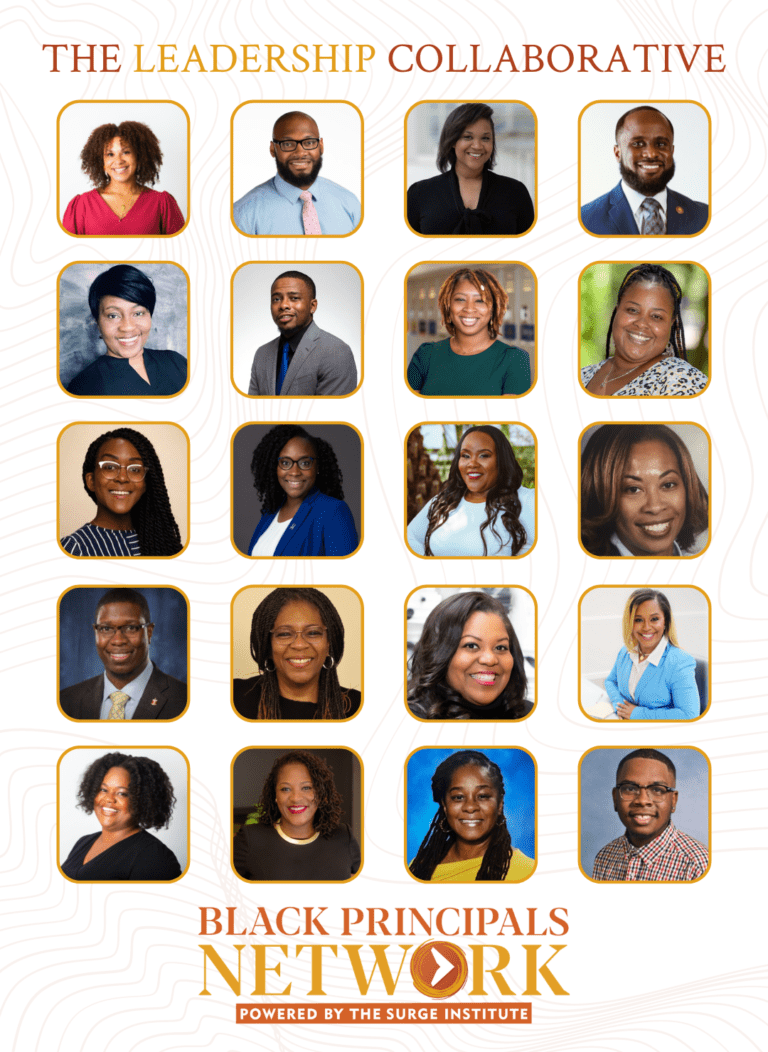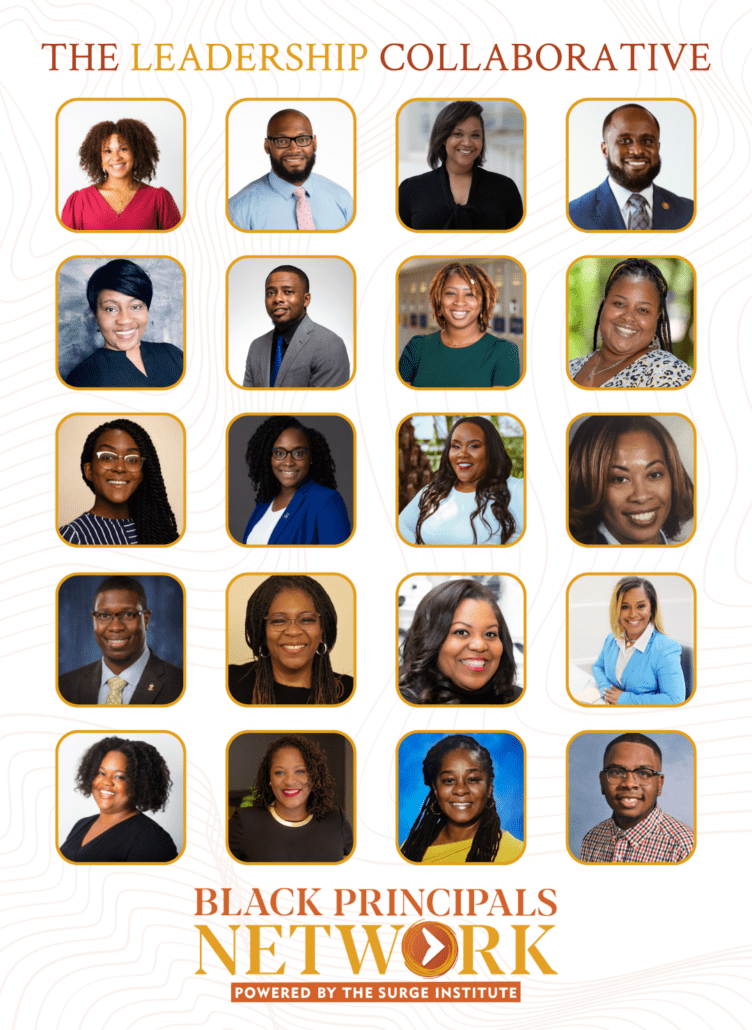 Receive updates on BPN and the next cohort of TLC 
THE 23'
LEADERSHIP COLLABORATIVE
TIMELINE
January 15, 2023 | application is available
February 14, 2023 | applications are due (by 11:59 p.m.)
February 17- 23, 2023 | selection interviews
February 28, 2023 | Collaborative announced
April  27-29, 2023 | opening retreat
May – September, 2023 | monthly program sessions
October 19-21, 2023 | closing retreat
CANDIDATE CRITERIA
Black School leader serving as a Principal, Assistant/Associate/Vice Principal, and/or Director of a Public, Charter, Private, or CMO
Minimum of 2 years serving as a school leader
Ability to attend all sessions and participate for the duration of the program
Candidates must complete the application, which includes supervisor approval to participate
FINANCIAL REQUIREMENTS
For our pilot cohort, the cost of airfare, accommodations, and on-site meals during in-person sessions of The Leadership Collaborative will be provided by BPN.