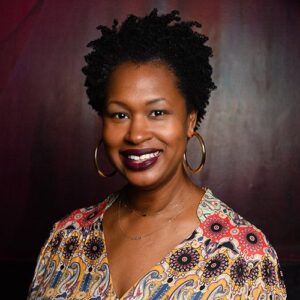 The Bridgespan Group has announced Surge Institute founder and CEO, Carmita Semaan, as its newest Bridgespan Fellow.
The Bridgespan Group is a global nonprofit that collaborates with social change organizations, philanthropists, and impact investors to make the world more equitable and just. Bridgespan's services include strategy consulting and advising, sourcing and diligence, and leadership team support. 
Carmita will work directly with Bridgespan teams to advise on client cohort work and collaborate on research.
"Carmita will help strengthen Bridgespan's ability to bring an equity lens to our client and knowledge (insights and publishing work), leveraging her experience in supporting, developing, and elevating cohorts of leaders of color and in building talent pipelines as a lever for transformative change in communities," said Olivia Peoples, a Bridgespan Partner.
"This is an exceptional opportunity for me to work with an organization that's trying to pursue equity by truly 'walking the walk,' Carmita added. "I'm eager to dive in and work with the Bridgespan team."
Read more about The Bridgespan Group and this Fellowship.
Read more about The Surge Institute and its mission.