The Surge Institute leadership team is dedicated to the mission of developing, connecting and empowering emerging leaders of color across the education landscape. The overarching goal in all of our work is to transform education to better serve our youth and communities, who are too often ignored or misunderstood.
Visit our careers page to learn how you can join our leadership team.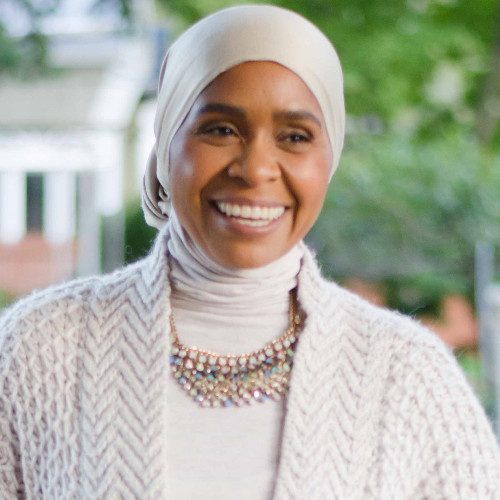 Soledad Alfaro
Chief Operating Officer
Prior to joining the Surge Institute, Soledad served as Chief Administrative Officer at Philadelphia International Airport. There she led several functions including strategy, human resources, information security, diversity and inclusion, and administrative operations. A mission-driven Afro-Latina with a passion for education, she first began her career as a biology teacher and has also served as the Deputy Chief of Staff for the Mastery Charter School Network. In addition, Soledad has experience working in non-profit education organizations to build internal capacity, develop systems, and advance strategy, all in support of educational equity for children and communities of color.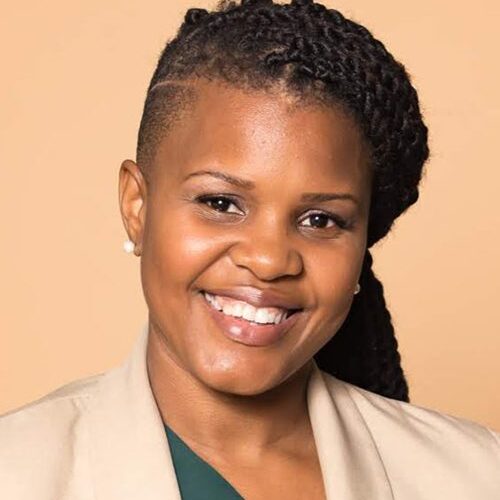 Andrea Black Evans, M.Ed
Executive Director, Surge Academy
Andrea is a former school principal of a high-performing elementary school in the city of Chicago. Andrea worked to create a strong instructional environment that supported the growth of a Golden Apple Award winner. Her career began in Atlanta, GA, as a Teach for America corps member. Her content knowledge, instructional aptitude, leadership dexterity, and commitment to excellence for all scholars, regardless of perceived deficits, quickly led her to aspirations beyond the classroom. When she started as a school leader it was classified as an underperforming school. Her efforts changed the school's rating from Underperforming to Good Standing, brought in over $1 million of grant monies for campus beautification, and moved the 5essentials standings from Not Well Organized to Well-Organized.
Andrea holds a Master of Education degree from Harvard University and a bachelor's degree from Fisk University. She was selected as a TFA/Harvard Leadership Fellow via a partnership with Teach for America and Chicago Public Schools. Andrea values learning and professional growth, and sought our personal learning opportunities to continue to grow via fellowships with the Surge Institute, Cambiar, and Accelerate Institute. Her leadership mantra is, "If you base your decisions on what's best for kids, you will never have to question your decision."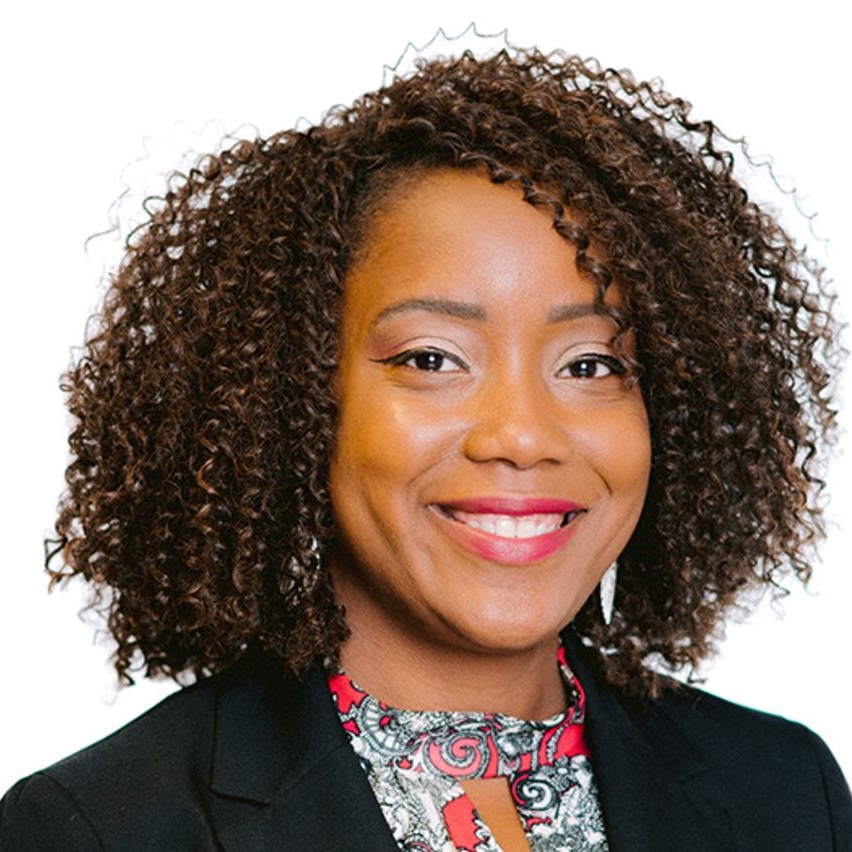 TaraShaun Cain
Executive Director, Black Principals Network
An alumnus of Chicago Public Schools from K-12 grade and a first-generation college graduate with a BBA from Tennessee State University, TaraShaun has always known the important role that education plays in shaping the minds and opportunities of the youth. While working in the business field, TaraShaun's most enriching experiences came from her volunteer work with various community organizations including her work as a member of Delta Sigma Theta, Sorority, Inc. Her commitment to service led her to leave corporate America and follow her passion to serve students by joining Chicago Teaching Fellows as a middle school math teacher. Driven by her commitment to personal growth and excellence, Ms. Cain achieved National Board Certification in Math, Masters of Arts in Teaching from Dominican University, and a second Master of Arts in Education from National-Louis University. Her systems thinking and ability to build a professional culture of collaboration made her a natural match for educational leadership where she served as a math lead, TAP mentor teacher, assistant principal, and principal in CPS.
TaraShaun is committed to securing enriching opportunities that expand the educational experiences of the communities she serves with a heavy focus on climate, culture, and student agency. This is evident by her work with LEAP innovations in personalized learning, the Fund, the Middle School Project, and various other community-based organizations. Her work has focused on building the capacity of teachers, leaders, and students around high-quality instruction, student advocacy and engagement, personalized learning, student-centered design, and culturally responsive pedagogy. Her passion for liberatory and equitable learning conditions in schools led her to apply for the Surge fellowship in 2020. Empowered by her experiences and growth, TaraShaun continued to work to create affirming, learner-centered experiences within her school community. TaraShaun is a servant leader that is committed to excellence and assisting others in connecting to their own personal greatness through passion, press, productivity, and positivity.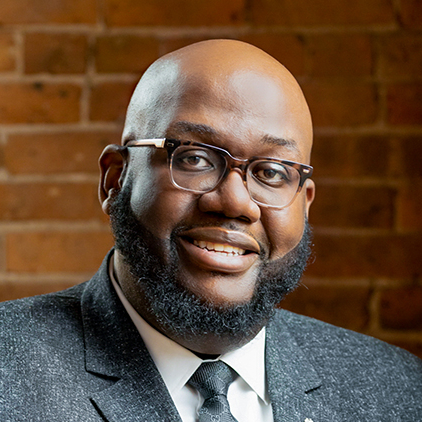 William J. Collins
Chief Advancement Officer
William Jamal Collins is the Chief Advancement Officer for the Surge Institute,  a national non-profit organization developed to educate and develop leaders of color who create transformative change in urban education. As CAO, William serves as a key leadership team member and owner of developing and leading strategies that build a large, diverse coalition to advance the cause of educational equity as well as engage a new generation of leaders to join the effort.
Beginning his career in corporate America, William's business acumen, strategic thinking, and financial prowess allowed him to climb the ranks at several Fortune 500 companies, including Target and The Home Depot.  Despite his corporate success, William constantly sought to fill a void in his life. It was in his decision to become an educator, following in the footsteps of his mother — an educator serving Chicago Public Schools for over three decades — when William knew he had found his calling.
William has always believed that life's most important and urgent question is, "What are you doing for others?" To that end, William left a lucrative career in the corporate world in 2009 and pursued a career in teaching.
For six years, William taught economics and finance at the award-winning Chicago High School for Agricultural Sciences, of which he is an alumnus. While there, he made lifelong connections with his students through education and mentoring. In 2013, William received the Chicago Public Schools' Exemplary Teacher Award from the Office of College and Career Success, which recognized him for his demonstrated excellence in teaching and learning and for exceptional contributions to the profession.
William holds an Master of Education in curriculum studies and administration from DePaul University and a Bachelor of Science in economics from the University of Minnesota-Twin Cities, to which he received a full academic scholarship. In 2014, he was selected as an Education Pioneers Fellow, where he completed a strategic review of the resource allocation process for the Office of Diverse Learners Supports and Services at the Chicago Public Schools' Central Office.  That same year, he also wrote a full-length essay entitled,"Education, Democracy and Social Discourse: A Contemporary Response to George S. Counts and Boyd H. Bode" in the Schools: Studies in Education journal, published by the University of Chicago. In 2016, he was named one of Chicago's Top 35 Under 35 Making an Impact by Chicago Scholars. During this same year, William was welcomed to the third cohort of Fellows for the Surge Institute, an elite leadership accelerator that was designed to identify and groom emerging talent in education and provide them with leadership development as well as access to networks and visibility, empowering them to bring new ideas, perspectives and solutions that change the landscape of education.  Lastly, William is a 2019 IMPACT Fellow with the Chicago Urban League.
William is an authentic and passionate leader who has dedicated his career to moving the needle of college completion for the marginalized and oppressed.  As a native of the South Side of Chicago, he saw the value of education as a means to escape adversity. He fundamentally believes that every student deserves the chance to attain a college degree and the life that comes with it. In his spare time, William is an active member of Alpha Phi Alpha Fraternity Inc. and a committed mentor to many college students. William is a music enthusiast and an avid international traveler. He currently resides in Chicago, IL with his wife, Alicia.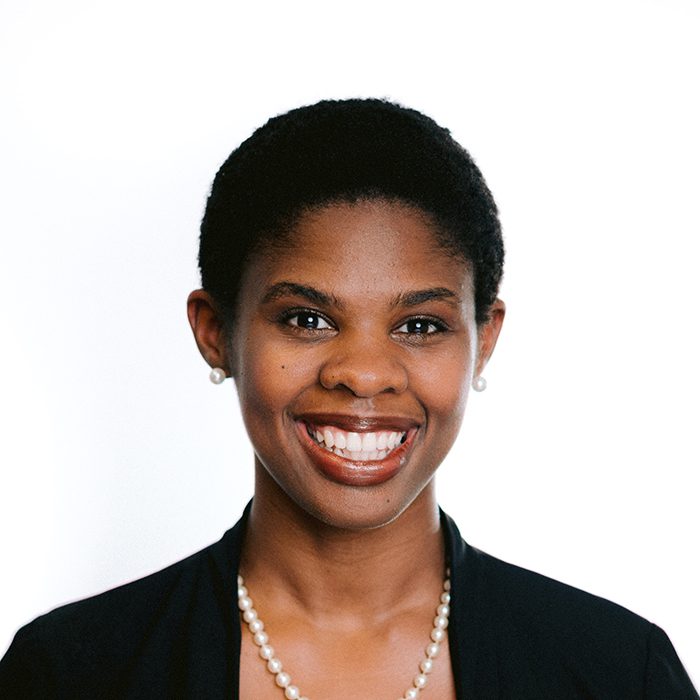 Maura Gray
National Operations Coordinator
Maura is a 2018 graduate of the University of Nebraska-Lincoln where she earned her Bachelor of Arts in Political Science and Global Studies. She recently completed an internship with Nebraska Appleseed, a nonprofit that fights for justice and opportunity for all Nebraskans with a systemic approach to complex issues – such as child welfare, immigration policy, affordable health care, and poverty. While she hails from Lincoln, Nebraska, Maura earned her grant-writing certificate at Kansas City Kansas Community College and knows the Academy's pilot city like the back of her hand.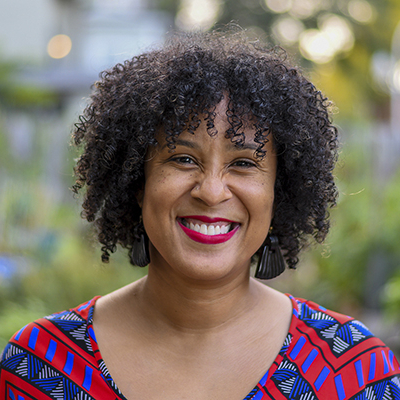 Janeen Lee
Program Director, Surge Academy Indianapolis
With a 20+ year career in education, Janeen Lee (she/her) has developed expertise in culturally sustaining curriculum design and instruction, designing and leading large-scale professional development, and managing high-impact teams. Prior to Surge, Janeen was the K-12 Social Science Manager for Chicago Public Schools and led the team that provided culturally relevant instructional coaching, professional learning and curriculum design support to all Social Science teachers across the nation's third-largest district. Janeen's experience extends to the out-of-school time space. While working at the Digital Youth Network, she designed and facilitated a virtual exchange program for students in Chicago and Morocco. Janeen views her 10 years as a high school history teacher as her most important work to date.  
A proud Afro-Latina from California,  Janeen is also an avid reader, loves tv, and finds that laughter and community make the world go round. She resides on the South Side of Chicago with her children (Xiomara, Stokely) and husband (Akili).
Janeen received a B.A. in African American Studies and Sociology from UCLA and holds a Masters Degree in Public Policy and a Masters Degree in Curriculum and Instruction from the University of Michigan. Janeen firmly believes that for youth and adults alike, "education is releasing what is already within" and actively leads with the love for the "babies" in all she does.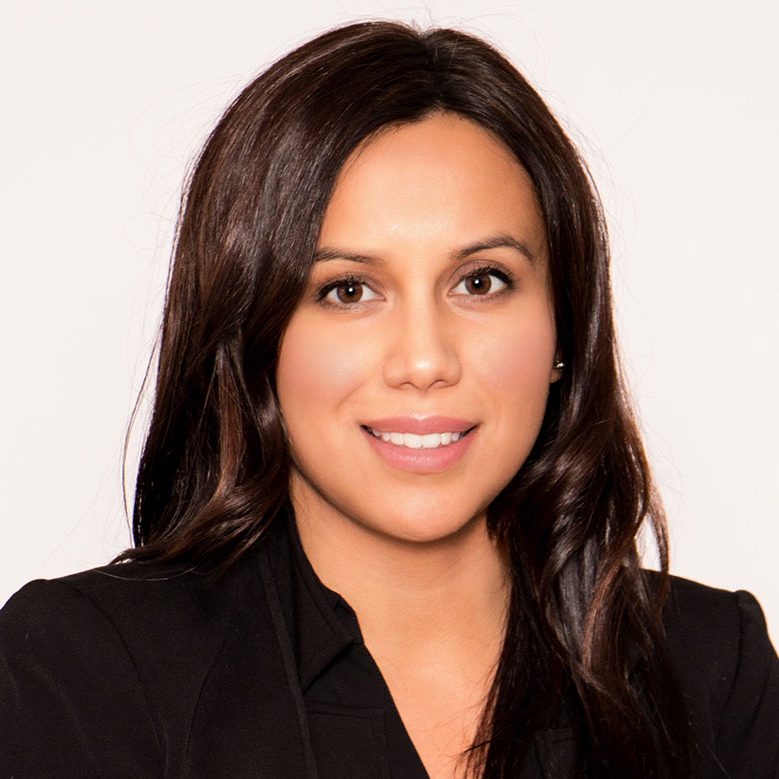 Marisa Muñoz
Manager, Marketing & Outreach
Marisa Muñoz brings to the team a strong marketing background, having engaged in projects over the last 11 years in a variety of fields including digital marketing, newspaper publications, community event planning, and business development. As the Marketing and Communications Manager at Surge Institute, Marisa engages in recruitment and fundraising-related marketing, social media project plans, email communications, and additional high-level marketing needs.
She spent three years as a volunteer dance teacher at Chicago Public Schools and is driven by a passion to help young women of color establish healthy communication and self-love. She is a firm believer in proactive self-improvement and remaining calm in the eye of the storm.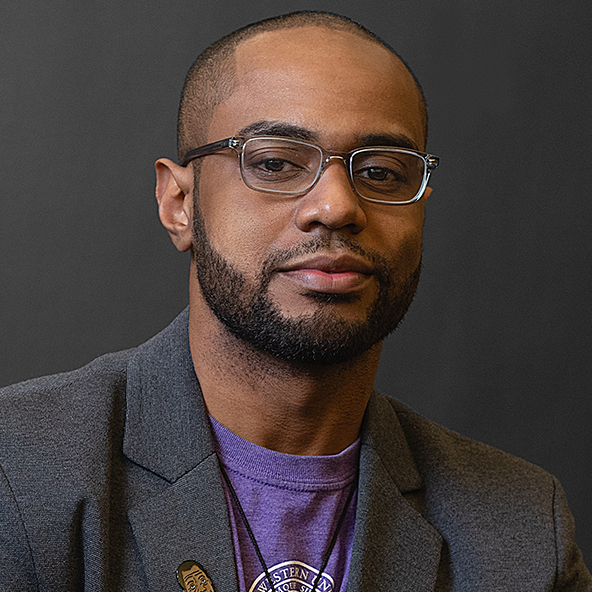 Christopher Paicely
Vice President, Marketing Strategy
Christopher Paicely has built a career in storytelling. As a journalist, Christopher saw his stories published in AOL News, Huffington Post, Uproxx and Chicago Parent before foraying into a new career. As a public relations consultant, Christopher worked with municipalities, school districts and businesses to help shape their public narrative.
Christopher's passion remains in storytelling, with a specific focus on influencing the national zeitgeist so that people of color take center stage as credible voices. His goal with Surge is to grow the voice of the movement, to share the story and motivate support for the Surge mission to through strategic marketing efforts.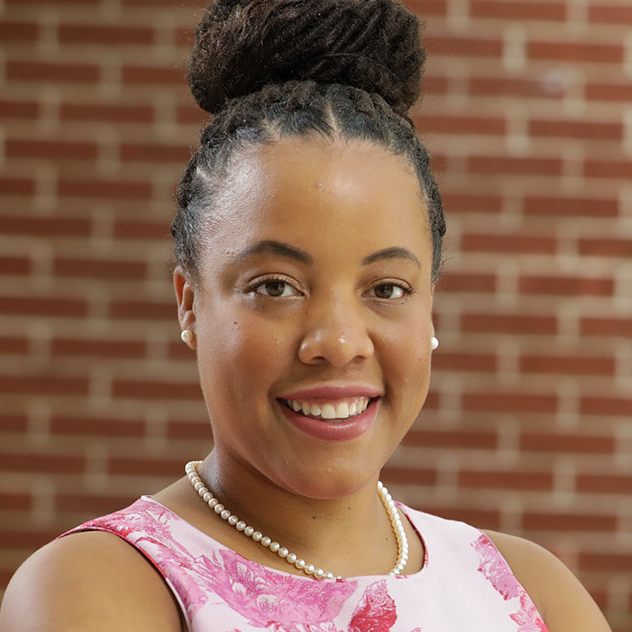 Aeriell Robinson
Chief of Staff
Aeriell Robinson joined the Surge Institute leadership team as Chief of Staff on December 1, 2020 bringing over a decade of experience as a strategist, process improvement and project management to the role. She has worked in leadership positions in major school districts across the country, where she drove transformation through strategic planning, organizational effectiveness and enhancing intergovernmental relationships.
In her prior role, she served as the Director of Resource Strategy in the office of the Chief Financial Officer at Atlanta Public Schools. She is also the founder and President of Sharp Exchange Consulting where she has worked to guide and support districts and nonprofit organizations across the country seeking to effect positive change in public education.
Before transitioning to public service Aeriell worked as an Industrial Engineer and Management Consultant in the private sector. Aeriell holds a master's degree in Education Leadership from The Broad Center for the Management of School Systems. She is a graduate of The University of Florida and The University of Central Florida where she obtained a master's and bachelor's degree respectively in Industrial Engineering.
Aeriell is a native of Florida where she currently lives and enjoys spending time with her family and friends, traveling and doing community service work with her sorority, Alpha Kappa Alpha Sorority Incorporated.
Sandra Rush
Development Manager
Before deciding to bring her expertise to the nonprofit sector, Sandra held numerous management positions, both in academia and at Fortune 500 companies, gaining valuable experience in talent acquisition, project management, training and development, compliance and governance, and management and supervision in human resources.
As a project manager at BMO Financial Group, where she was a senior advisor in Diversity and Inclusion, she developed new start-up guidelines for Employee Resource Groups. Her coaching of BMO emerging leaders and committees, from seven corporate groups, led to the development of highly successful enterprise-wide sponsored events and programs to highlight, recognize, celebrate and engage the diverse employee workforce.
Prior to BMO, as a talent acquisition manager at AT&T and its spin-off companies, she developed and implemented new employee recruiting strategies and designed databases, utilized by a team Recruiters and Researchers, as well as process improvement and territory management tools. She led multiple cross-functional teams on organizational initiatives, resulting in implementation and standardization of team's quality improvement recommendations.
Her contributions to the community include leading a Professional Women's Network committee that culminated in annual 5K scholarship awards to female high school seniors; a former Firman Community Services board member and committee chair; and Chicago Chamber of Commerce, Youth Motivation Program, Corporate liaison and facilitator for CPS High Schools.
Sandra holds a master of science degree in education from Chicago State University. She is a Chicago native, avid jazz lover and a collector of African sculpture, African-American art and literature.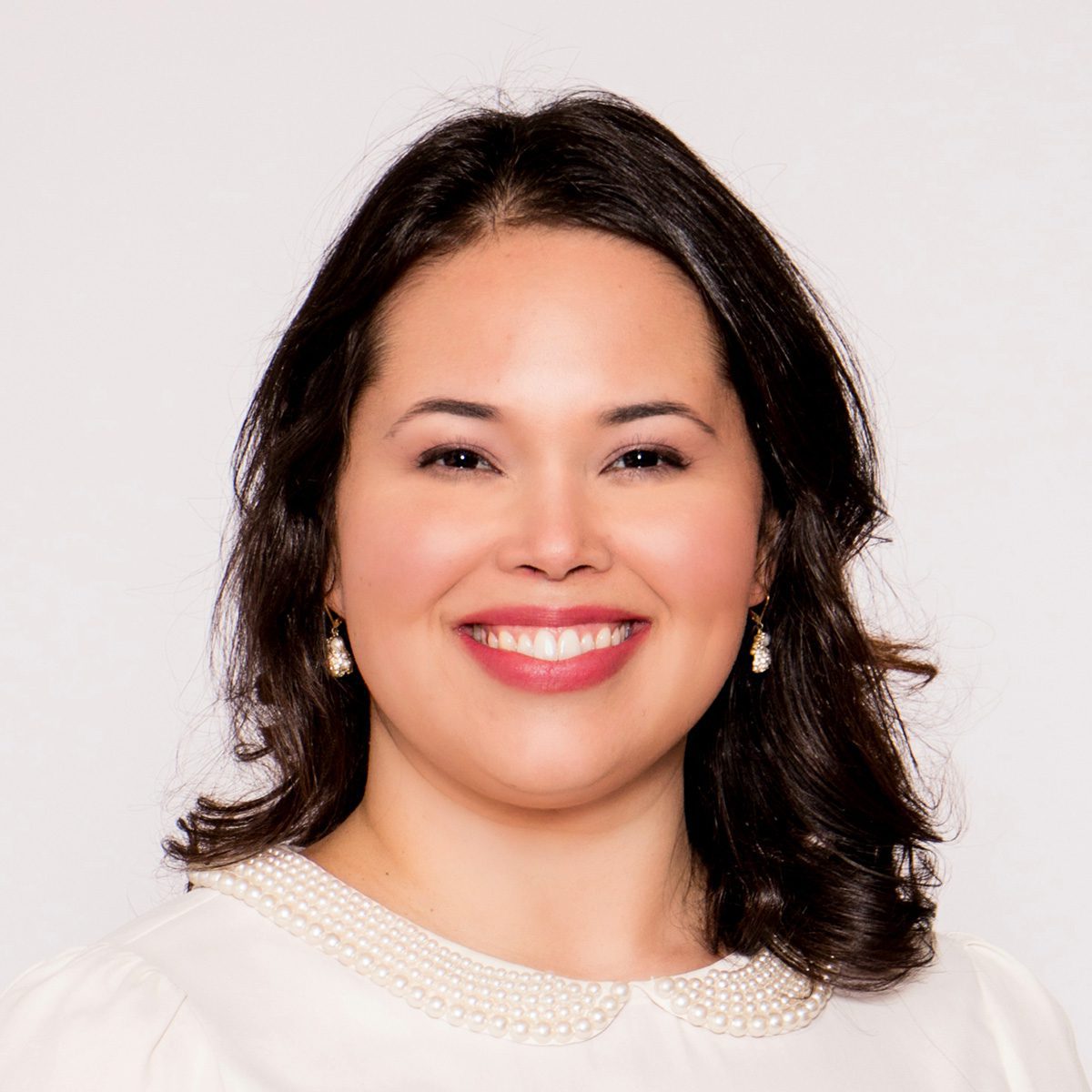 Michelle Seijas, Ed.D.
Interim Executive Director, Surge Academy
A passionate career educator, Michelle Seijas, Ed.D, served as a school leader for more than a decade before joining the Surge leadership team as the Oakland Executive Director. Michelle has previously served as a school principal and as a district-level administrator. She has earned her Doctorate in Educational Leadership and Policy from the University of California-Davis. Michelle is passionate about serving youth and communities of color and carries that passion with her into elevating and empowering Oakland's emerging education leaders.
As of September 2021, Michelle transitioned from her role as Oakland Executive Director to the Interim Executive Director for the Surge Academy.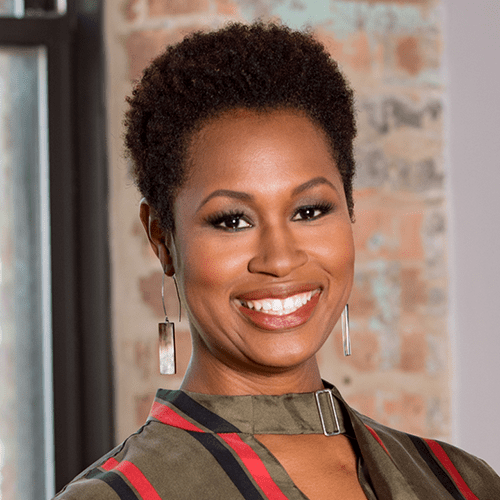 Carmita Semaan
Founder and Chief Executive Officer
Carmita's superpower is to be a mirror for others. She supports and elevates the genius of emerging and seasoned leaders and shines a light on the brilliance and ingenuity too often overlooked and untapped in solving systemic issues.
After starting her career as an engineer and strategist for multiple Fortune 500 companies, corporate America could not contain Carmita's desire to lead initiatives that benefit youth and revitalize communities – so she blazed a trail within the non-profit sector, primarily in K-12 education.
Though an adopted Chicagoan, Carmita proudly hails from Birmingham, AL. Birmingham's history has greatly shaped what she feels called to do and the hustle, horsepower, and heart she exhibits.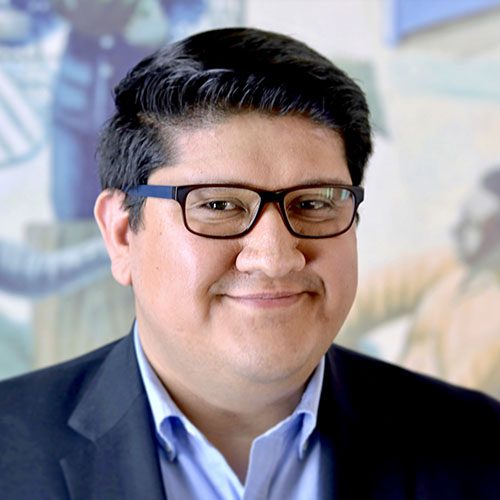 Carlos Trejo
Director of Development
Carlos is a fund development professional and DEI advocate in the nonprofit sector. In his role as the Director of Development at Surge Institute, he works to manage and enhance individual giving through fundraising campaigns and donor engagement opportunities. Before joining Surge in October 2021, he worked for Marillac St. Vincent Family Services, a social service organization, where he established a sustainable annual giving program and strengthened communication with donors.
Carlos is an active member of the nonprofit community. He has been a member of the Association of Fundraising Professionals since 2012 and joined the Chicago Chapter's Board of Directors in 2019. In 2020, he served as the Vice President of Inclusion, Diversity, Equity, and Access. He is also the founder and now co-chair of AFP Chicago's Latinx Affinity Group, which provides a space for Latinx-identifying fundraising professionals to come together to network, share resources, and build community. He is an experienced public speaker and facilitator and a proud alum of the YNPN Chicago Executive Board.
His career in the nonprofit sector began through various internships as a student at DePaul University, and he has maintained an interest in social justice issues around the world. His hobbies include traveling, learning new languages, hearing live music, finding new restaurants and foods to eat, going to the movies, and playing video games. A lifelong Chicagoan, he resides in the Gage Park neighborhood on the southwest side of the city.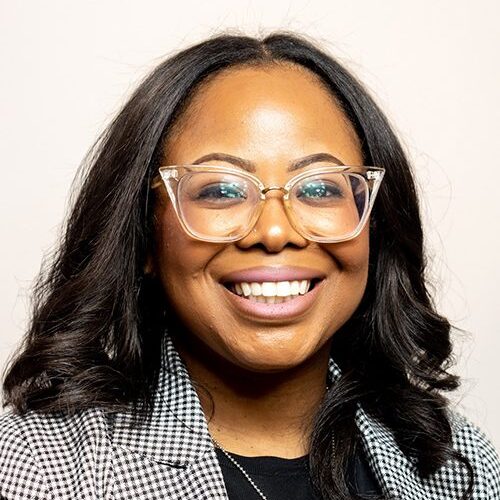 Tiara Wheatley
Vice President, Alumni Impact
Tiara Wheatley, an educator, mentor, equity advocate and lifelong Chicagoan, is the Vice President of Alumni Impact at the Surge Institute where she leads all alumni programming and is responsible for developing the strategy and ensuring the successful execution and measurement of alumni programming.
Tiara joined the Surge Institute in February 2022 after a successful career in school leadership, spending ten years transforming teaching and learning at Chicago Tech Academy High School (ChiTech). In her former role she served as the Senior Director of Philanthropy and Corporate Engagement at ChiTech where she was a key member of the school's leadership team and led fundraising, real world learning, and corporate engagement. Prior to that role Tiara served as the Assistant Principal where she led the school's transition to Restorative Practices and led the school's elimination of exclusionary discipline practices for students of color and organized the school's first Race & Equity Working Group. It was at ChiTech and through this work that Tiara developed her first professional passion – serving Chicago's youth at one of the city's most dynamic schools.
Tiara is also the creator of and brains behind the Young Women's Leadership Society (YWLS) and the annual Little Black Dress Night (LBDN). YWLS and LBDN bring together Chicago's female STEM and business community members and celebrate women who are recognized as emerging women in tech and whose efforts are turning the tech industry on its heels and challenging the status quo!
Tiara is a Chicago native and a proud product of the Chicago Public School system. Tiara completed her undergraduate degree in Business Management at the University of Illinois at Chicago (UIC), received her Master's Degree in Educational Policy Studies from UIC as well and holds a certificate in Diversity, Equity and Inclusion from Loyola University. Tiara is also a 2020 Alumna of the Surge Institute Fellowship (Chicago).
In her free time, she enjoys baking, shopping, traveling, and spending time with her parents, four sisters, and two nieces.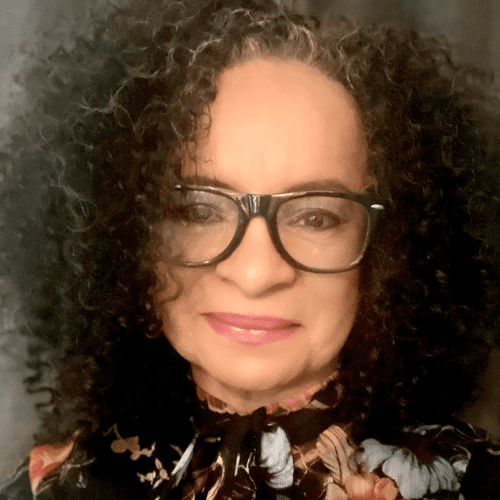 Milka Ramírez, Ph.D.
Director of National Programs
Afro-Caribbean queer healer, transformational  leader, cultural worker, mission, and value driven are ways to describe Dr. Milka Ramírez. Milka has extensive experience working as an educator, administrator, consultant, and healing practitioner in secondary academic settings, higher education, and community-based organizations. She is guided by community building, anti-racism, and anti-oppressive practices.
Milka pays homage to her parents who with a 1st and 2nd grade education journeyed away from Algarrobo Yauco Puerto Rico with a family of 12 in search of educational access and economic mobility. Milka honors her ancestors for guiding her to a path centered in education as a liberatory act, equity as a human right, and social justice-action for systemic and societal change.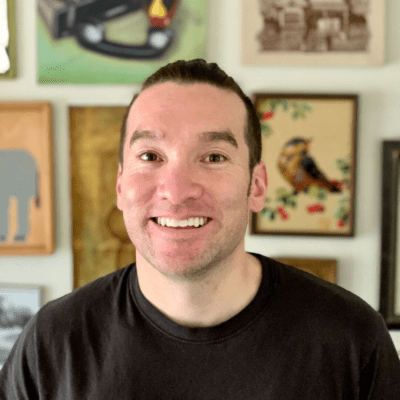 Sam Wong
Development Coordinator
Sam is the Development Coordinator at Surge Institute. His four years of working in Diversity & Inclusion in Chicago made him curious about the underlying causes of gaps in representation in leadership in major corporations in the US. This curiosity led him back to school where he majored in Ethnic Studies at the University of California, San Diego in order to gain a better understanding of the histories and ongoing effects of racism in this country. Most recently, Sam served as the Development Database Manager at the San Diego LGBT Community Center. Sam is passionate about overturning the status quo in public education and is so excited about getting to do work that does just that at Surge.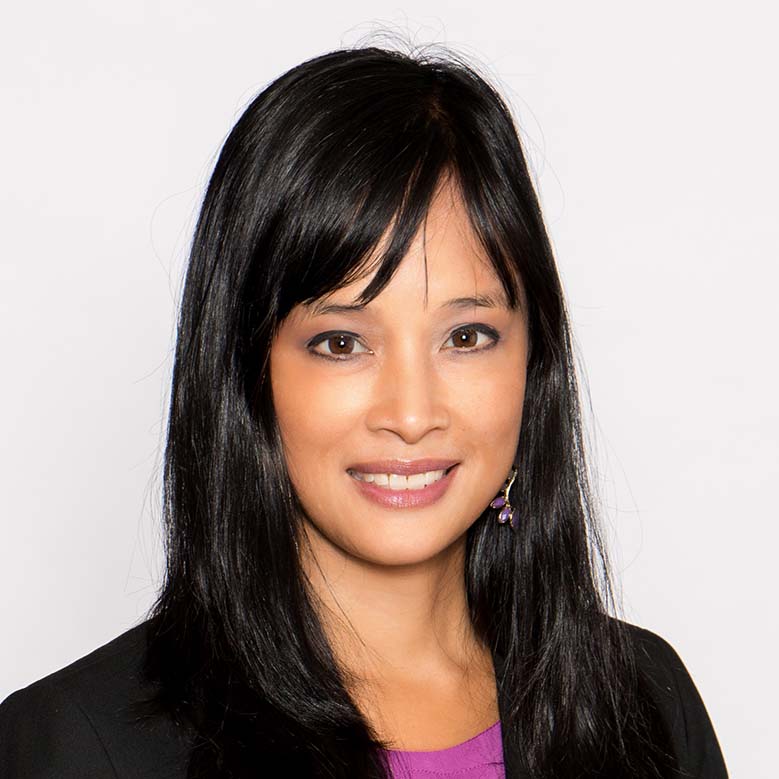 Cecily Relucio
Program Director, Chicago
Cecily Relucio is an accomplished professional educator with nearly two decades of professional experience working in, with, and outside the Chicago Public Schools.  She believes that the challenges of fighting for an equitable, just and humane education for all Chicago youth—especially those who have been most systemically disenfranchised—are immense, and that educational leaders of color are critical to the transformation of the present system and conditions.
Cecily began her career in education as an elementary classroom teacher at a public school on the southwest side of Chicago. Since transitioning from the classroom, she has been privileged to serve as a professional developer, instructional coach, university-based teacher educator, and program leader.  She has served in leadership capacities in both teacher education and new teacher induction programming and policy, developing a specialized focus on diversity, equity, and social justice education.
Through her professional experiences, Cecily has developed a nuanced understanding of the educational system—the challenges as well as promising interventions—from a range of vantage points.  She brings her lived experience of the barriers that educators of color face on a daily basis and difficult lessons learned about leadership, as well as clarity about how her experiences and knowledge as a woman of color are an asset and strength that she brings to her work. 
In addition to her work with Surge, Cecily is a doctoral student in Curriculum Studies at the University of Illinois at Chicago.  Her research and teaching has been centered on using Critical Race Theory and praxis to critique and transform urban teacher education and teacher professional development. Her research seeks to identify interventions that contribute to diversifying the teacher workforce, by addressing structural barriers that interfere with the recruitment, preparation and retention of preservice and in-service teachers of color.
While her identity and experiences as an educator are central to who she is and how she hopes to make an impact upon the world, Cecily's most cherished, important and challenging role in life is mothering her two biracial daughters, Vanessa and Mia, ages 14 and 9.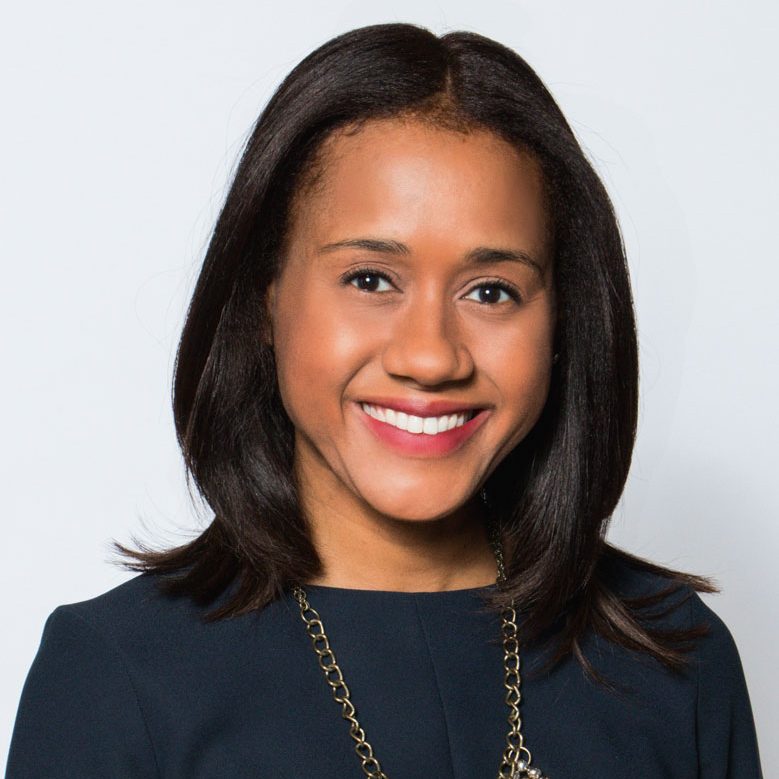 Tamara Prather
Executive Director
A mission-driven leader with a history of building effective teams and delivering top-tier results, Chicago Executive Director Tamara Prather is the chief brand ambassador for The Surge Institute in Chicago, responsible for building and maintaining relationships with partners and funders while ensuring exceptional delivery of the Surge Fellowship program. Tamara brings over 17 years of combined experience in the private sector and education through her past work at GE Capital, Kraft Foods, Chicago Public Schools and most recently, A Better Chicago.
As managing director and head of marketing at A Better Chicago — a venture philanthropy fund focused on improving educational opportunities for low-income youth — she led marketing initiatives to enable the organization to achieve its aggressive growth targets. While there, she developed and executed an inaugural education summit that convened over 260 business, civic and academic leaders and 30 world-class speakers to explore how philanthropy can accelerate change and deliver a high-quality education to every Chicagoan. Additionally, she was a member of A Better Chicago's management team, working closely with the CEO and other managing directors on organization-wide strategies and decisions.
Tamara transitioned her career from the private sector to education when she was selected to participate in The Broad Residency in Urban Education program in 2013. She completed her residency at Chicago Public Schools, where she led initiatives to increase stakeholder engagement and developed a strategy to improve student achievement during school transitions, periods of time when students across the spectrum of achievement are more likely to fail without sufficient supports and interventions. Tamara also created the first-ever district-led student advisory council to provide a forum for the CEO and other district leaders to hear the voice of students directly and engage them in hands-on work to help solve problems that concern students most, such as violence, inequity, and lack of college preparedness.
Tamara is intimately aware of the opportunities education affords and is passionate about leading change that makes quality education accessible to all. As a first-generation college graduate, she has witnessed the widening gap between the opportunities available to her and those available to those closest to her – this gap she is committed to closing. Tamara holds a BS in business administration from Ohio State University and an MBA from the Kellogg School of Management at Northwestern University.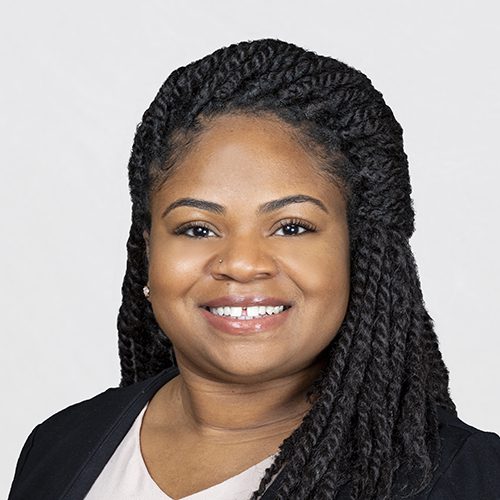 Shaneé Adetunji
Operations & Development Coordinator
Shanee' has over six years of supervisory and management experience in the banking industry. Two years ago, she transitioned her career to work in the non-profit sector upon completing her Bachelors of Health Science in Community Health in 2016.
Her non-profit work includes community outreach, event planning, office management, employee relations, recruitment and training of staff, and branding. As the Chicago Operations and Development Coordinator, Shanee' brings her project and event management skills, strong organization skills, attention to detail, and service orientation to support and elevate the work and future plans of Surge in Chicago.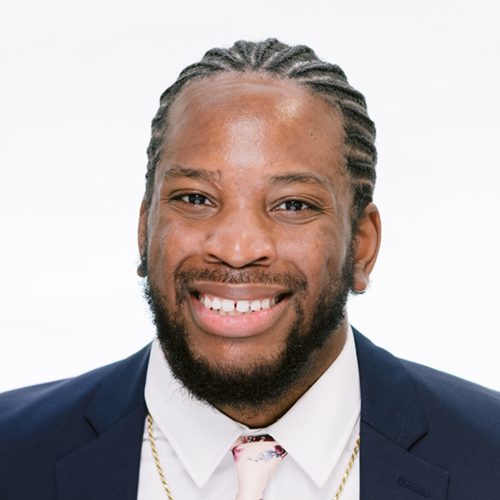 Xavier Buster
Interim Program Director, Oakland
School dad, candle maker, rap connoisseur, and culture curator. Most known for his ability to build community, Xavier strategically plans and curates events and experiences to help growing humans navigate challenges, build skills, and grow their network. During his time at Prairie View A&M University, he realized his passion for investing in people. Now years later, Xavier supports communities by building programs to expand access and close the opportunity gap.
Xavier graduated from Prairie View A&M University in 2012 and moved across the country to join Teach for America Oakland where he taught for four years. Prior to joining the EFC team, Xavier worked as a Program Coordinator at Girls Inc. of Alameda County and Director then Alumni Engagement at Teach For America Bay Area. During his time as a program coordinator, Xavier managed an amazing team of seven. This team's ability to function at a high level was Xavier's key to success as a coordinator. He coached his team, supported their development, and pushed them to build strong relationships with school staff and the community. Buster was most proud that many people on his team were prepared to replace him when his time as a coordinator ended.
Xavier grew up in Dallas, Texas in an area known as Oakcliff. He attended Skyline High School CDC where he studied culinary arts. Xavier is a man of many hobbies including fish keeping, dj'ing, video gaming, and napping on the couch. Xavier believes schools and school programming should be filled with child-like joy.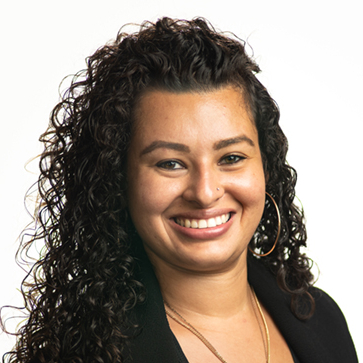 Hazel Gutierrez
Operations Coordinator
Hazel Gutierrez serves as the Operations Coordinator of the Surge Institute in Oakland. She has significant talent and experience in event planning in the hospitality industry and in higher education. Born and raised in San Francisco, California she is extremely aware of the disparities of wealth in her city. As a woman of color born to immigrant parents, giving back to marginalized populations is especially important to her. While in college, Hazel understood the importance of completing her education. She valued her education as a way to create positive change for her community.During her time at Cal State East Bay, Hazel worked in Student Affairs for 4 years and soon after she began working in the hospitality industry, where her passion for events grew immensely. Working at Surge enables her to combine her commitment to the community, her passion for education and her strengths in event management.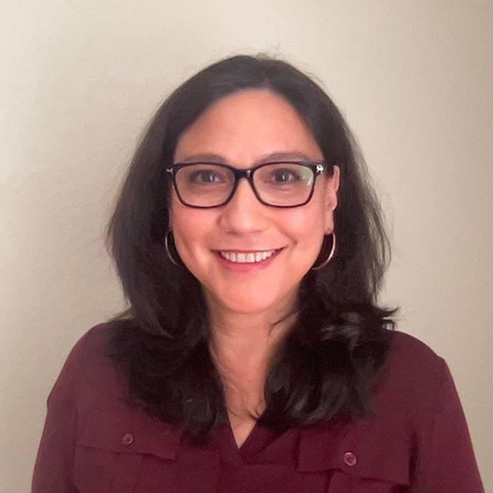 Yvonne Rodriguez, Ph.D.
Executive Director, Oakland
Yvonne started her education as a first generation, re-entry student with three children. Back then, she had dreams of becoming a world-famous Chicana poet.  Instead, she ended up with a doctorate degree in physics.  Although trained as a physicist, Yvonne has extensive experience in nonprofit leadership and programming and is committed to creating pathways for advancement for People of Color that are free of obstacles and full of support
Yvonne chose to join Surge in its commitment to strengthening the educational leadership landscape by supporting Leaders of Color from the community.  She is happy to work with Surge Fellows and Alumni as they take their skills to the next level on behalf of the youth of Oakland and the Bay area.