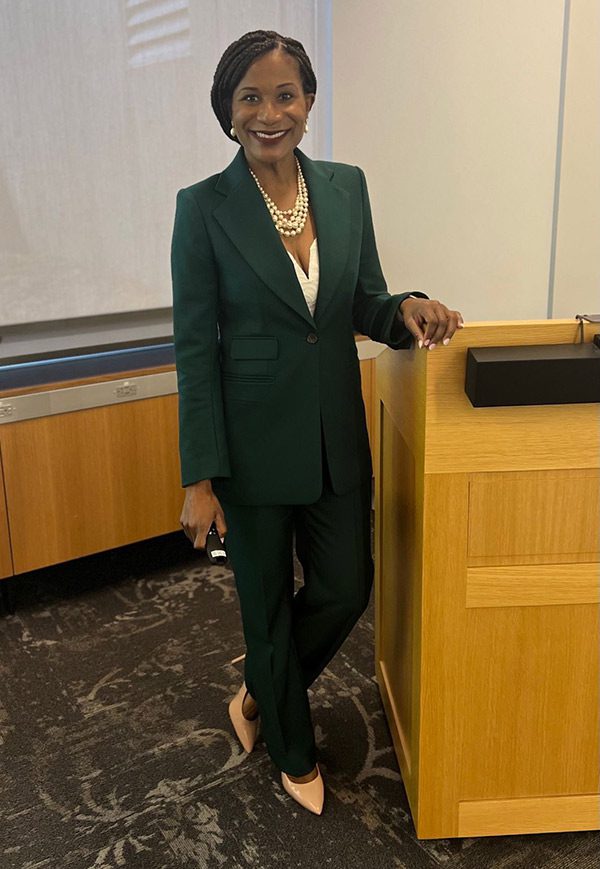 This week we're celebrating Amanda Aiken, a brilliant leader, experienced changemaker, and Harvard Doctoral Fellow, who is completing her impactful Surge residency. As an Innovation Doctoral Resident for Surge, Amanda has supported Innovation and New Projects for our organization—in particular, piloting the launch of our transformative Power Surge program.
"For years, we heard from the supervisors of Surge Fellows and leaders of partner organizations that they needed their own Surge," said Surge Founder and CEO Carmita Semaan, "and because of Amanda's work, we are now meeting that need for deep learning, connection, and collective growth for C-suite leaders."
As a key component of our multi-year strategy, Surge has been partnering with the Harvard University Graduate School of Education's Ed.L.D. Residency, bringing in a Harvard doctoral fellow to help launch and expand programming instrumental to the success of our strategy. We were thrilled to be matched with Amanda, who has a strong background in the New Orleans Public School system. Before her journey as a Doctoral Fellow, Presidential Public Service Fellow, and Ambach State Education Fellow, she served as an award-winning school leader and was profiled by national news outlets as well as her Alma Mater Teachers College, Columbia University, for being a "Changemaker"—which is exactly what Surge was looking for.
"Amanda and I worked closely together on the Innovations Team," said Surge Chief of Staff Aeriell Robinson. "Her wisdom and creativity in planning the Power Surge Retreat were invaluable to our organization, and her legacy will live on through these retreats even as she continues on her own leadership path beyond Surge."
Thank you, Amanda, for all of your hard work and passion to leave a lasting imprint on Surge, our programs, and our people.