From day one, Surge tore down silos. We connected people and organizations that may not otherwise sit at the same table. This happened because of the connections the Surge experience sparked. This convening serves a much bigger table with many more seats to bring together some of the greatest emerging minds and hearts in education.
When we began in 2015 we had one mission in mind: To educate and develop leaders of color who create transformative change for young people, their families, and our broader communities. Since then, we have grown exponentially and seek to continue to strengthen our community. It is thanks to the mission and this ongoing journey that we are so excited about our impact, and even more excited to continue to #FuelTheSurge at the 2023 Alumni Convening.
Let's do it. Let's #FuelTheSurge!
The objectives of the 2023 Surge Alumni Convening are to:
Deepen Connection across national and local networks, binding our alums tighter as a collective of changemakers!

Amplify Talent – of our alums, for our alums in order to grow our knowledge and share our expertise.

Collectively Reimagine our Responsibility to Surge and to our youth, our communities and to our cities.

#FuelTheSurge and examine and identify what it takes to influence change, and move mountains!
EVENT DETAILS
March 29th – March 31st, 2023
JW Marriott New Orleans  614 Canal St, New Orleans, LA 70130
Wednesday, March 29th | 5:00 pm CT – 8:00 pm CT
Thursday, March 30th | 8:00 am CT – 8:00 pm CT
Friday, March 31st | 8:00 am CT – 1:00 pm CT
The JW Marriott New Orleans is where we will #FuelTheSurge at our 2023 Alumni Convening. Set in the historic French Quarter, this redesigned hotel in New Orleans offers easy access to area attractions, including Harrah's New Orleans Casino, the House of Blues, and the Audubon Aquarium of the Americas. Guests have the option to add a 2-night stay at the JW Marriott upon registering.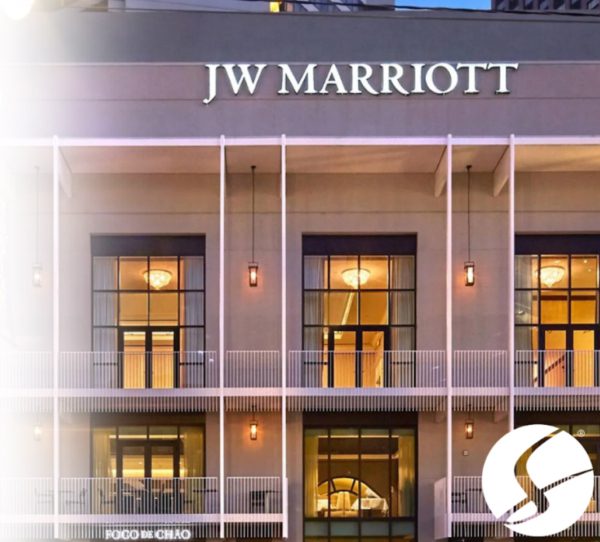 Registration Fee Information
Your registration fee helps offset a small portion of the costs we incur to make the biennial convening possible. We are all aware and have in many ways been impacted by the rising costs of hotel accommodations, labor, food, beverages, and energy which impact our everyday lives. As a result, we have implemented a small registration fee that covers a small portion of the full cost for each attendee. In alignment with our mission and values, the registration fees we collect will be used to support BIPOC business owners throughout NOLA that we will partner with to make the convening a success and to ensure that we reinvest in New Orleans.
Surge is committed to making the convening accessible to all alumni and we are offering a small number of scholarships (see below) and subsidizing nearly 90% of the convening cost for alumni. 
 Scholarship Application
We are happy to provide a small number of scholarships to alumni attending the convening on a first-come, first-served basis. Scholarships cover the 2-night hotel stay only. If awarded a scholarship, Surge will secure your hotel reservation on your behalf and provide you with your confirmation number. Scholarship recipients must be registered to attend the convening prior to finalizing their scholarship and must do so within the timeline provided.
Speaker Proposals
We are currently accepting proposals for presenters for our 2023 Alumni Convening! Our goal is that these sessions will be facilitated by our very own Surge community as we want to use this opportunity as a platform to elevate your work while simultaneously sharing your expertise with others.
Each proposal will be carefully considered and discussed with a committee of reviewers, and sessions will be selected according to several criteria, specifically with an eye toward creating a robust, diverse agenda that will appeal to the range of participants who will be in attendance. Upon approval of your proposal, you will be paired with a planning committee member to be a thought partner in preparation for and execution of your workshop and to discuss benefits that we will offer as a token of our appreciation for your time and service.
Frequently Asked Questions
Where is the convening being held?
The 2023 biennial Surge Alumni Convening is being held at the JW Marriott New Orleans:
614 Canal St, New Orleans, LA 70130
How do I book a hotel room?
Attendees have the option to include a 2-night hotel stay with their convening registration at a discounted rate of $249 + taxes per night. You can indicate this on your registration if you'd like to add it. If you registered already and didn't add a room, please email us at alumni@surgeinstitute.org to have your hotel added to your registration.
How do I become a speaker?
Are payment options available?
Yes! $299 Early Bird through November 30, 2022. $399 Regular pricing begins December 1, 2022.
When registering, you have the option to pay a deposit upon registering then 2 additional payments, with the final payment being due January 31, 2023. Once submitting your registration, you will receive a link that allows you to make additional smaller payments prior to January 31.
Will there be resources for folks to share w/ employers to request PD funds/time off?
Yes, please have your employer visit the Alumni Convening landing for more details about the convening. 
What happens after I submit registration?
All registered alumni will receive a confirmation email with a detailed receipt of registration. 
I need to change my reservations. Who can I contact?
If you need to change or modify your Convening registration and/or hotel reservation, please email alumni@surgeinstitute.org. 
What is the Covid -19 policy?
Every 3 months, Surge reviews the policies on COVID-19 and in-person events. Surge has the right to implement masks and testing requirements based on the current level of cases in the area prior to the convening. Current policy:
Given the uncertainty and continued spread of the COVID-19 virus, we are asking everyone attending an in-person event to observe the following guidelines:
1) Wear a mask in indoor settings.
2) We require a negative COVID-19 test within 36 hours of the event.
3) All attendees must sign a Covid-19 waiver.
To facilitate ease of entry, and ensure safety and privacy, Surge is using the bindle health verification app. Your confirmation email will have instructions on how to download and access this app.
We know testing can prevent the spread of the disease to others. All negative tests, including at-home, over-the-counter tests can be uploaded to the bindle app for entry.
Guests of current Surge alumni are welcome to join you as you travel and as a guest in your hotel room at their own cost, but our Alumni Convening programming is intended for registered alumni only. 
Is this event open to the general public?
The convening is invitation only and only open to Surge Alumni, Staff, and Surge Partners.
Can I split payment for the price of registration? Can I pay for my registration with a check?
Unfortunately, we are not able to accept personal or business checks, and we cannot split the registration payment across two or more credit cards. Only one credit card can be accepted at the time of registration but a payment plan is offered on the registration website, details found therein.
How much should I be prepared to spend for convening?
Registration costs
$299 Early Bird through November 30, 2022. $399 Regular pricing begins December 1, 2022
$584 for two nights at the hotel
Flight costs (vary based on location, estimated range $200 – $500)
Convening week costs, $100 – $300
• Transportation to/from hotel
• Meals before Wednesday evening
• Meals after lunch Friday
• Additional personal expenses/experiences
What if I didn't receive a confirmation email?
Please email alumni@surgeinstitute.org and we can resend this to you!
Who do I notify if I need to cancel my registration? Can I receive a refund?
If you need to cancel your registration, please email alumni@surgeinstitute.org. If your cancellation is received prior to January 31, 2023, Surge Institute will refund 50% of your registration fees. Cancellations on February 1, 2023 or later will not receive a refund.
Where can I find the agenda?
Over the coming months, our convening steering committee will share the details of the agenda and speakers. 
Yes. Your stay can be extended and you can indicate your request to extend on your registration form. Hotel accommodations included in the registration will commence on March 29th and end March 31st. Room nights outside of these dates are granted as long as space is available and the Canvas team will confirm additional nights directly with the hotel on your behalf and connect with you directly about billing.
At this time all scholarships have been awarded and no additional requests are being accepted.
Why do I need to bring a credit or debit card?
All guests are required to present a credit card or debit card at check-in to cover any incidentals incurred during their stay.
I submitted my registration information incorrectly. Can I make changes?
Where can I send my questions?
Meet your 2023 Alumni Convening Steering Committee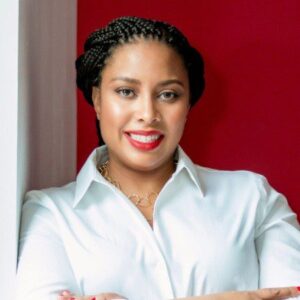 Khadeejah Lasuc-Lewis
CHI'16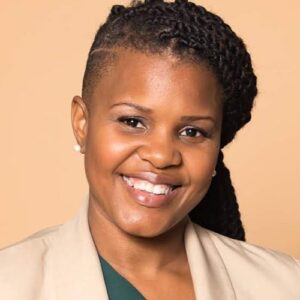 Andrea Black Evans
Executive Director, Surge Academy
CHI' 17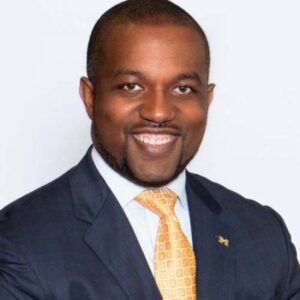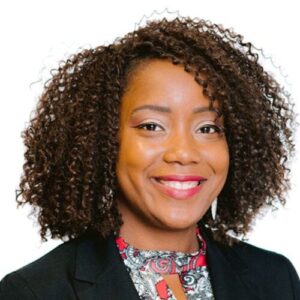 Tarashaun R. Cain
Executive Director, Black Principals Network
CHI'20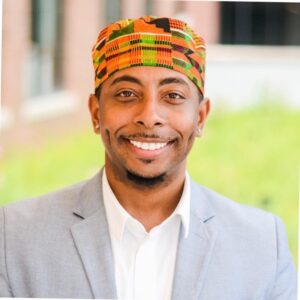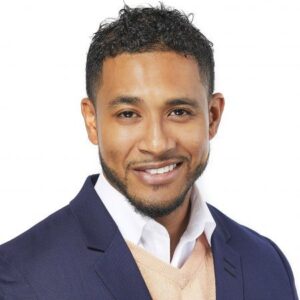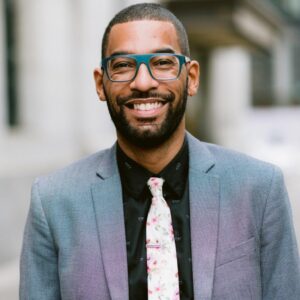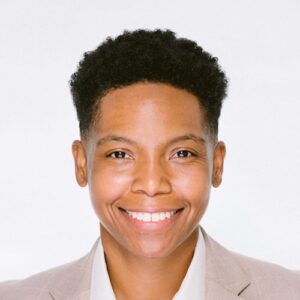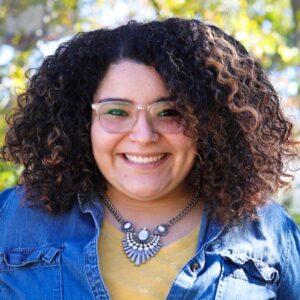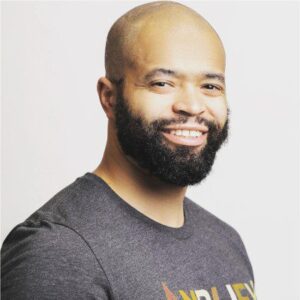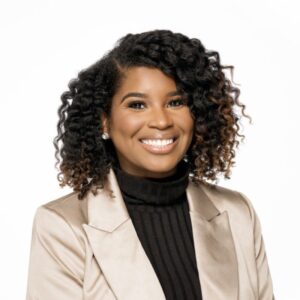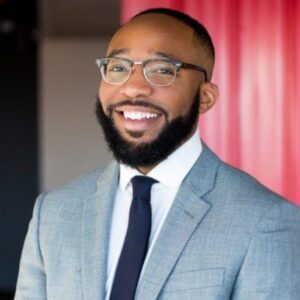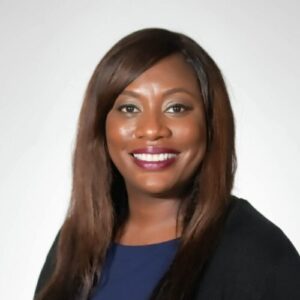 Janaia Nash
Chief Program Officer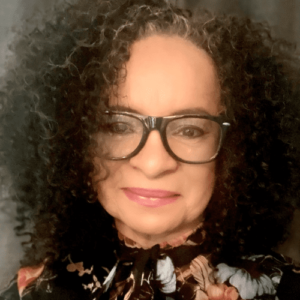 Milka Ramirez
Director of National Programs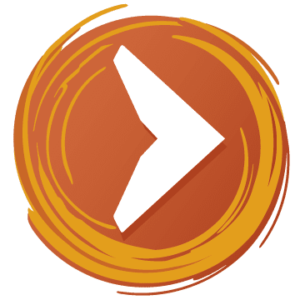 General Inquiries
alumni@surgeinstitute.org