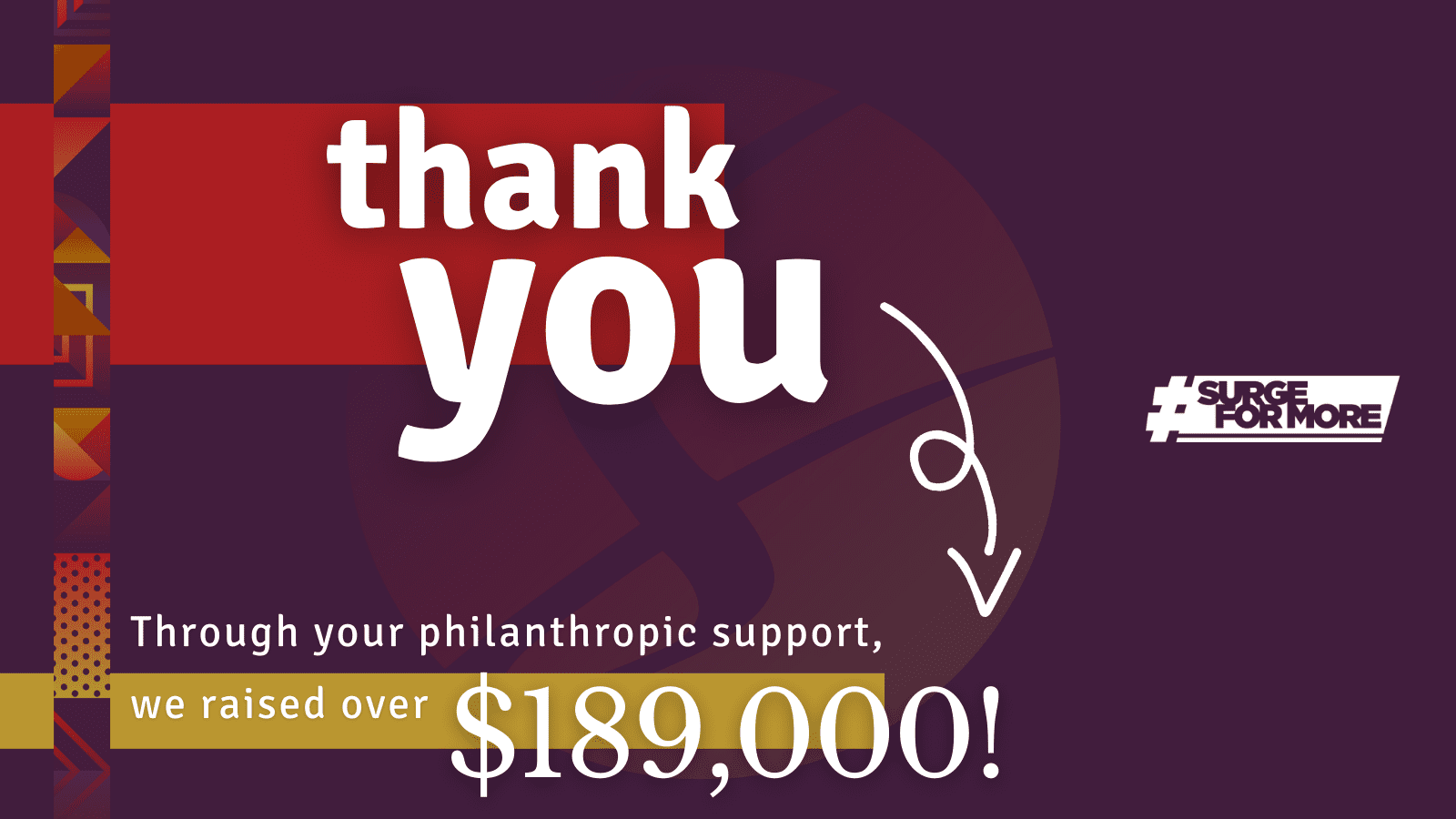 (CHICAGO, IL – January 12, 2022) We are excited to share the results from last year's end-of-year giving campaign, #SurgeForMore. Through the support, generosity and love we received from our community, we were able to raise over $189,000 and received more than 230 individual gifts!
We are eternally grateful to everyone who invested in our movement. All amounts from $10 to $1000 collectively go a long way, not only in the investment of transformative leaders of color, but in the vision we set out for the end of 2021: to reclaim philanthropy for communities of color.
The work of realizing this vision does not end with the conclusion of #SurgeForMore. Rather, it is an ongoing journey of re-imagining exclusionary practices that exist within the philanthropic space and centering the voices of our leaders, youth and communities of color. 
You are a philanthropist, and the 2021 #SurgeForMore campaign has proven that this mission and work is in a powerful place.
We look forward to another impactful, transformative year in 2022. 
Do you want to make a lasting impact? Join the Surge Impact Community to make a monthly investment in leaders of color!
About the Surge Institute
The Surge Institute was established in 2014 with a simple but important mission to develop and elevate leaders of color who create transformative change for children, families, and communities. Founded by Carmita Semaan, the organization's signature program, the Surge Fellowship, was designed to empower emerging diverse leaders to change the landscape of education by providing them with a unique, authentic leadership development experience. In 2018, the Surge Academy launched in Kansas City, bringing together a cohort of 11 African-American and Latinx emerging leaders to explore how to transform education to best serve all youth and communities. 
To learn more about The Surge Institute, please visit: https://surgeinstitute.org/ or or contact Surge's Manager, Marketing & Outreach, Marisa Muñoz at marisa@surgeinstitute.org