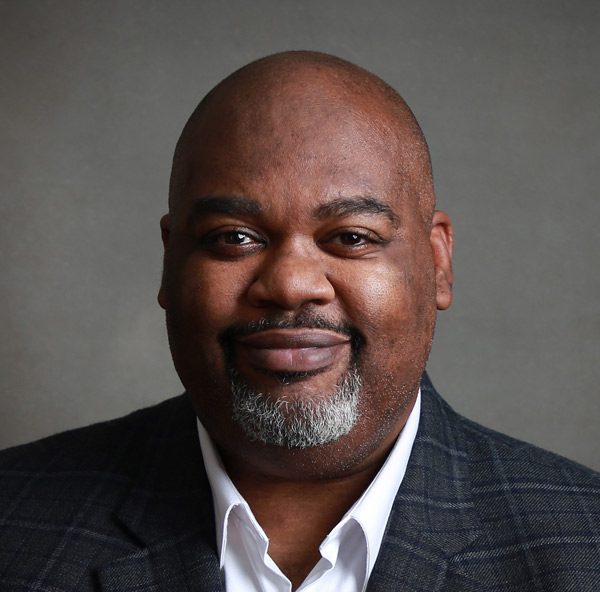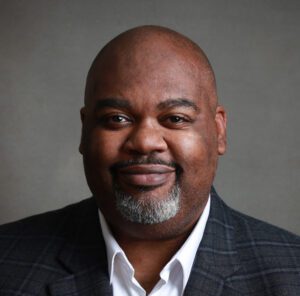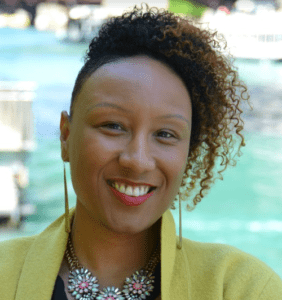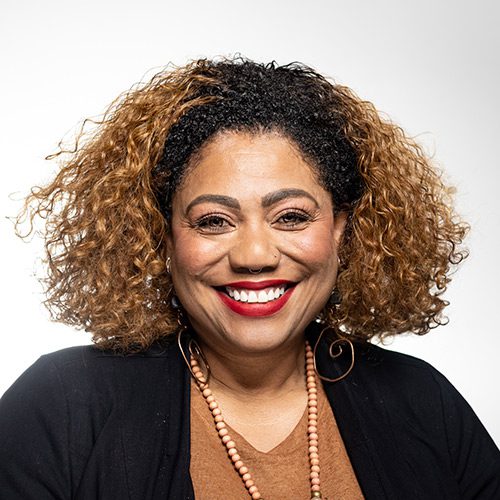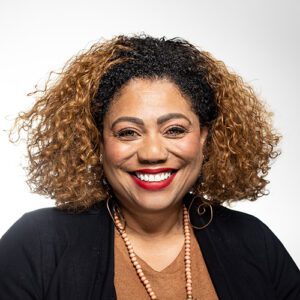 Cecilia-Ananya Belser Patton
The Surge Institute is honored and excited to announce three new staff members joining our team to further our mission and vision: Andre Smith, VP Marketing & Communications; Divinity Pittman, Institutional Giving Specialist; and Cecilia-Ananya Belser Patton, Chicago Program Director.
Andre Smith, Surge's new VP of Marketing and Communications, most recently spent seven years managing digital communications for the University of Delaware's College of Arts & Sciences. There he led a national award-winning team in digital design and e-newsletter communication work. He also developed successful strategies and campaigns for the college's department.
Prior to Andre's work at UD, he spent 17 years as a full-time journalist, including an 11-year stint at The News Journal, Delaware's state newspaper, serving in several management, production, and strategic positions. There, he established himself as a leader in digital strategy and storytelling. Earlier he spent three years as a sports reporter at The Rockford Register Star and also served as sports editor at three community newspapers.
Andre serves as a board member for the Local Journalism Initiative. He has served as Vice President and Diversity and Inclusion chair for the Public Relations Society of America (Delaware chapter) as well as on the national PRSA D&I Committee. With an undergraduate degree from Missouri Southern State University and a graduate degree from the University of Delaware, Andre is an Emmy Award-winning videographer and avid photographer who enjoys capturing personalities and sports in his free time.
Divinity Pittman is the new Institutional Giving Specialist for the Surge Institute. With more than a decade of experience in fundraising on behalf of young people, Divinity's mission-driven approach is shaped by her time in government at the New York State Assembly Committee on Children and Families, as well as conducting IRB-approved qualitative research on child abuse at Syracuse University.
During her fundraising tenure, she has generated and stewarded funds through grant-writing, individual donor cultivation and board management, event management, direct mail campaigns, and development operations. With a lens toward diversity, equity, and inclusion (DEI), she applies a strengths-based approach to donor communications.
Divinity is a proud Syracuse University graduate, holding a B.A. in sociology with a minor in African American Studies, as well as an MPA with a concentration in nonprofit management. She was named a Syracuse University Graduate Scholar, as well as an African American Studies External Fellow.
Cecilia-Ananya Belser-Patton, a recent graduate of the Kansas City 2023 Fellowship Cohort, serves as the Program Director, Chicago, Surge's Flagship Fellowship. Cecilia brings forth a wealth of knowledge in REDI/JEDI Organizational and Systems Change Management, Leadership Development and Trauma Informed and Restorative Practices, as well as deft experience in curriculum development, equity design, and facilitation. She leverages her unique strategic thinking and her natural creative abilities to empower, uplift, magnify and amplify Black and Brown leaders—especially the students, families and communities we serve.
Andre, Divinity, and Cecilia-Ananya join the Surge staff at a time of evolution and growth, bringing their brilliance and boldness into the organization's multi-faceted and expansive strategic direction. We welcome them to the Surge Institute.