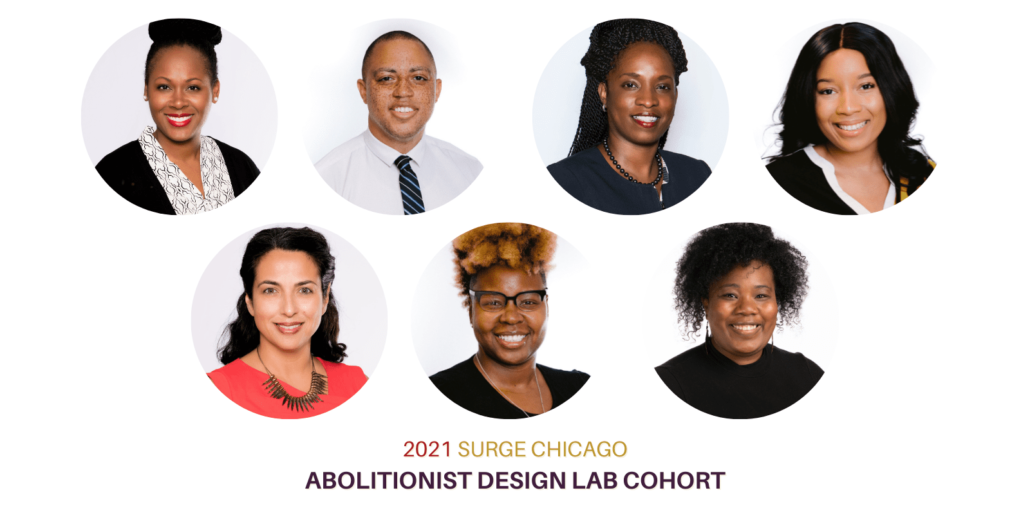 (Chicago, IL – August 30th) The Surge Institute is excited to announce that seven Surge Chicago Alumni have been selected to join its inaugural Abolitionist Design Lab. Beginning in August 2021, the selected alumni will participate in a cohort-based professional learning and accountability community centered on abolitionist practice and liberatory design, which will meet monthly and will culminate in March 2022 with a celebratory Gallery Walk of the alumni's final creations.
Participating Surge Alumni include: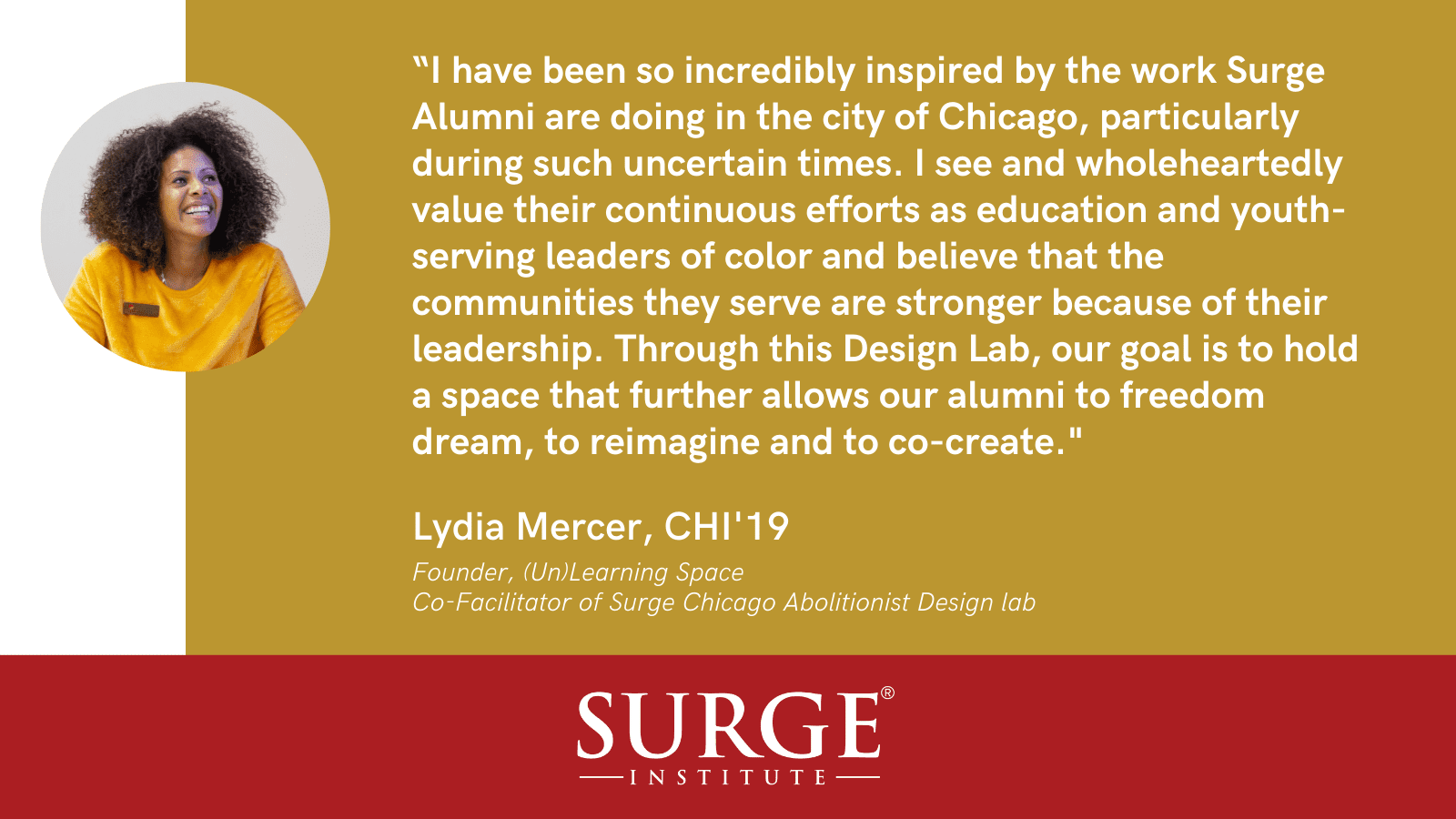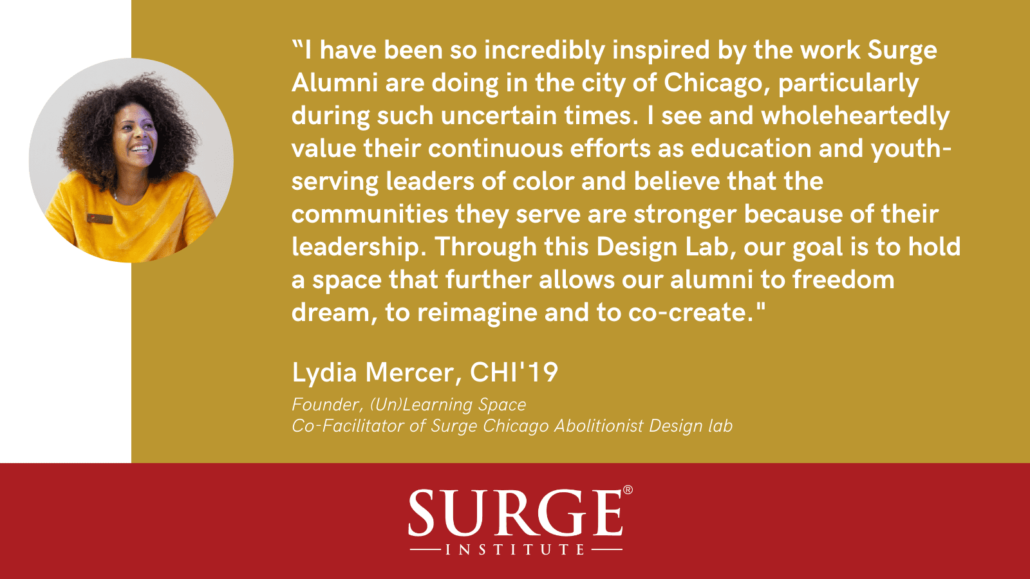 The Abolitionist Design Lab initiative is designed to honor the legacy of abolitionist practice and support practitioners in actualizing that practice, with the goal of building solutions, initiatives, policies, and responses to real-world obstacles and impediments to dignity and humanity. The Design Lab will be facilitated by 2019 Surge Alums Lydia Mercer and Terrence Pruitt, and they will use Dr. Bettina L. Love's We Want to Do More Than Survive: Abolitionist Teaching and the Pursuit of Educational Freedom, as a guide to abolitionist practice and design.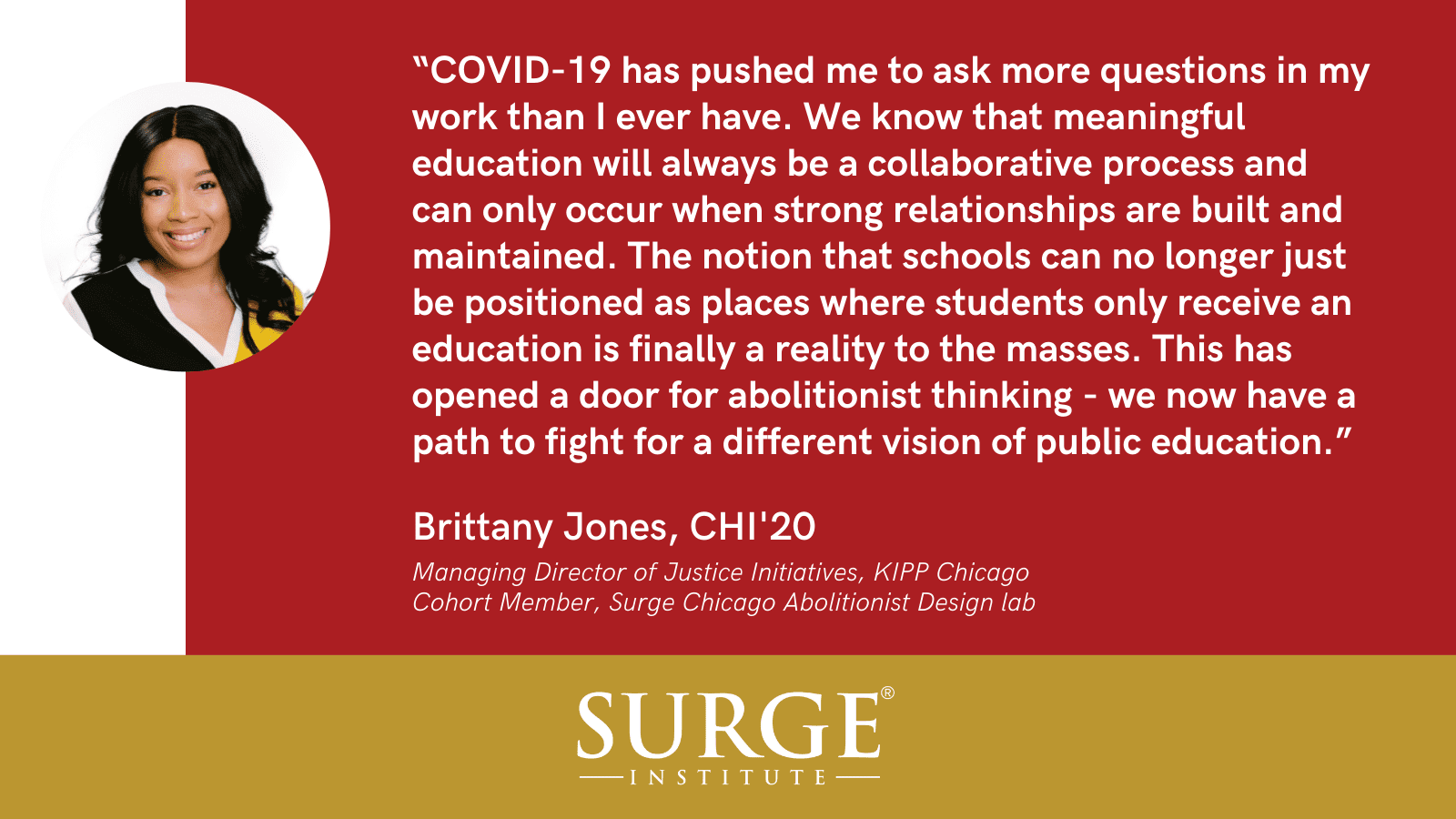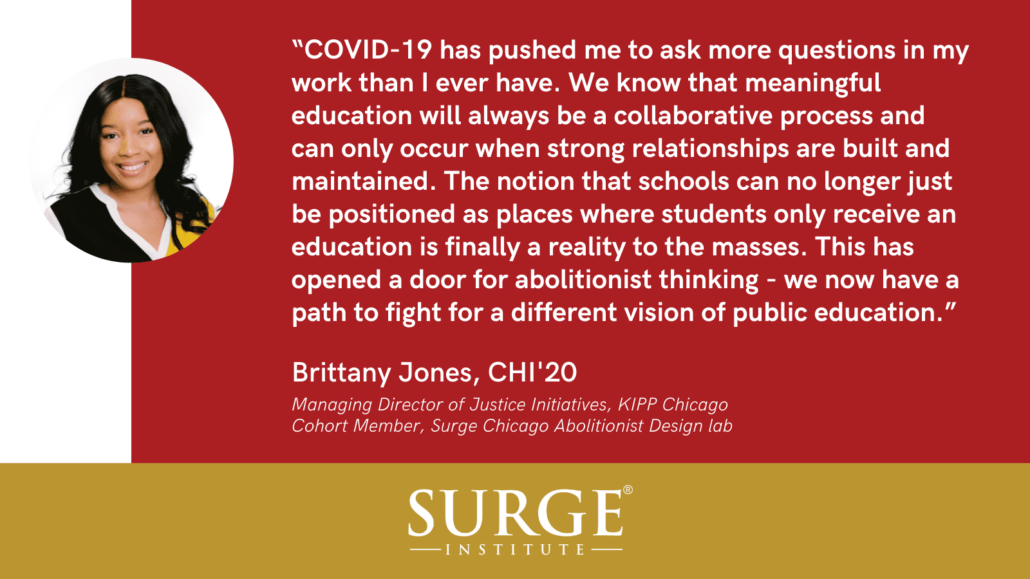 The Surge Chicago Abolitionist Design Lab is made possible through the contribution of Crown Family Philanthropies.
Sign up for the Surge Institute's Quarterly Newsletter to stay informed about upcoming events, news and related developments. If you are interested in investing in Surge Chicago's work, consider making a contribution to the Surge Institute (select Chicago), which goes directly towards supporting the Surge Chicago community of 135 alumni as well as accompanying programs such as the Chicago Surge Fellowship and the Abolitionist Design Lab.
MEDIA CONTACT:
Marisa Muñoz
c: 773-251-7475
About The Surge Institute:
The Surge Institute is a national 501(c)(3) nonprofit organization that was established with a simple but important mission to develop and elevate leaders of color who create transformative change for children, families, and communities. Founded by Carmita Semaan in 2014, the organization was designed to empower emerging diverse leaders to change the landscape of education by providing them with a unique, authentic leadership development experience. To learn more about The Surge Institute, please visit: www.surgeinstitute.org