Janaia Nash brings unique experience and knowledge to a brand new role for the national nonprofit racial-equity organization serving leaders of color.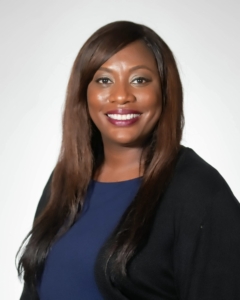 The Surge Institute is honored and excited to announce more new faces joining our team to further our mission and vision.
Janaia Nash has joined the team in the pivotal role of Chief Program Officer, leading all of Surge's national programming in this new chapter of the organization's Surge Ahead strategic plan. Previously serving in the same role for the Travis Manion Foundation, Janaia brings a deep knowledge and a heart for service to a role focused on leading the organization's most important facet, the development, connection and elevation of leaders of color in education. As a graduate of the United States Military Academy at West Point and a combat veteran, she found renewed purpose in continued service in the nonprofit space to affect change and support marginalized communities.
"It's pivotal for black and brown leaders to leverage their talents, experiences, and voices to inform and guide the trajectory of communities, affording access and creating equity for all," Janaia said. "Surge is THE solution and I am honored to join this movement to amplify the need for the work and activate leaders of color to reinvent disenfranchised systems giving our youth, their families, and our communities the opportunity to excel and thrive."
As one of hundreds of incredibly talented candidates for the role, Janaia's experience put her ahead, according to Surge Founder and CEO Carmita Semaan. "Janaia stood out as not only someone who has led and grown programming across the country, but as someone who has done so with a true heart for people first in all that she does," Carmita said.
A civil servant at heart, Janaia's passion to give back extends outside of her professional career where she mentors BIPOC youth to guide and assist them to live up to their fullest potential. In 2020, as the United States faced a racial reckoning, Janaia felt compelled to do more for people of color.  She spearheaded the Diversity, Equity & Inclusion efforts for her previous organization with a goal to build and shape a community focused on belonging through the training, educating, and empowering of staff and volunteers. Her innate passion for youth and desire to disrupt the system, led her to the Surge Institute.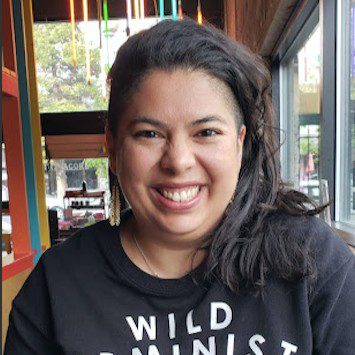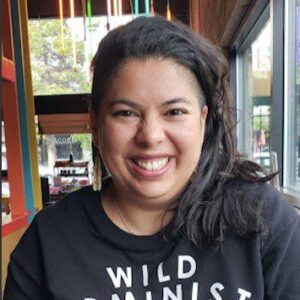 Also joining the team is Susan Garcia-Jones as Program Director for the Surge Academy. Susan steps into the role with an extensive background in program development and racial equity work, previously serving as Associate Director of Culture for KIPP Public Schools Northern California. In her new role, Susan will build the curriculum and curate the journey of Surge's first-ever Las Vegas Surge Academy cohort in 2023.
"Joining Surge has been an absolute dream," Susan said. "Not only do I feel supported by my team, but I have found an organization of kindred spirits hoping to make radical change in education. Everyone here is so passionate about supporting BIPOC leaders and it is truly reflected in everything we do. I feel so lucky to be part of the movement!!"
Janaia and Susan join the Surge staff at a time of evolution, bringing their brilliance and boldness into the organization's multi-faceted and expansive strategic direction.
Sign up for the Surge Institute's Quarterly Newsletter and follow the Surge Institute on social media to stay informed about upcoming events, news, and related developments.
—
MEDIA CONTACT:
Chris Paicely
chris@surgeinstitute.org
c: 708-314-9212
—
About The Surge Institute:
The Surge Institute is a national 501(c)(3) nonprofit organization that was established with a simple but important mission to develop and elevate leaders of color who create transformative change for children, families, and communities. Founded by Carmita Semaan in 2014, the organization was designed to empower emerging diverse leaders to change the landscape of education by providing them with a unique, authentic leadership development experience.