EARLY IMPACT: STUDY OF A YOUNG MOVEMENT
Surge cannot be a movement in name only. The impact must be tangible, visible and measurable. That's why we sought accurate and unbiased data to measure our organizational impact on the communities we serve. For the task we engaged Mission Measurement, a leader in the field of social impact measurement with more than 10 years of expertise.
The most poignant and significant of Mission Measurement's findings was that, through the success of the Surge Fellowship, the Surge Institute achieves its mission.
We produce diverse, effective, and authentic representation in executive leadership positions and dense, supportive, influential networks of diverse leaders.
[vc_gallery type="flexslider_slide" interval="5″ images="8140,8060,8062,8063,8139,8137,8138″ img_size="medium" css_animation="fadeIn"]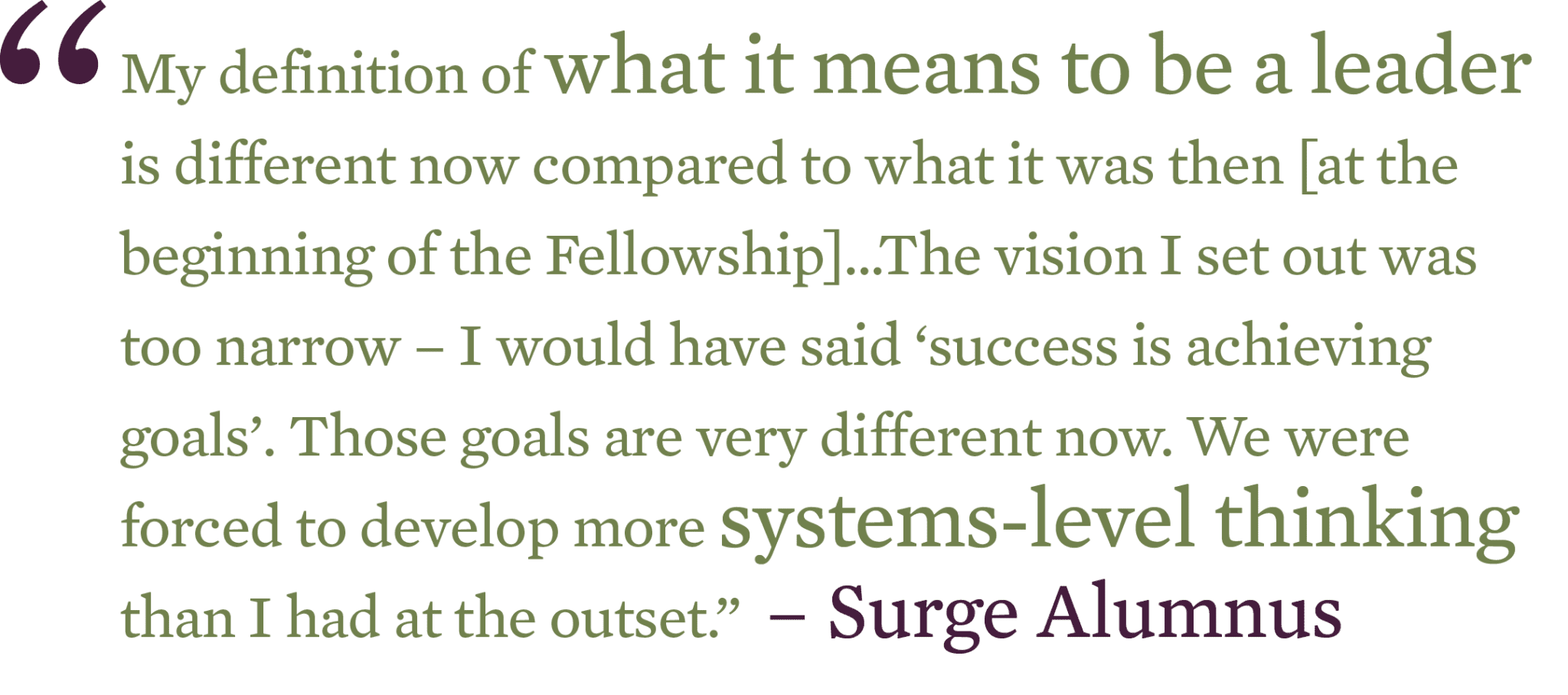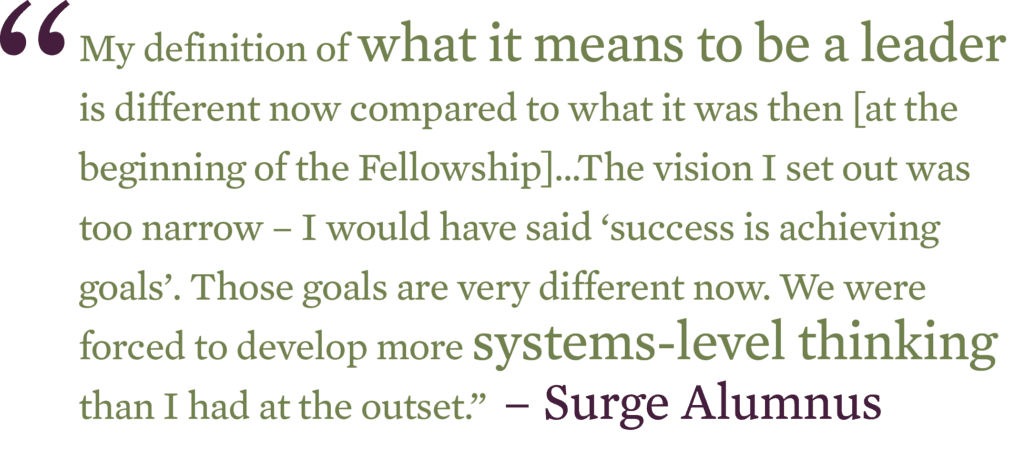 What happens next?
Key takeaways from the study allowed us to map out Surge's next steps as an organization.
Bridging the head and the heart
Strive to strike the perfect balance between executive skill building and pushing fellows in using their deep passion for the work they do.
Strengthening our alumni
Continue to build this community and address professional development needs long after fellows graduate our program.
Raising the bar 
Push beyond the fellowship program and into thought leadership, using our credibility in the education sector to impact policies and practices.
To learn more about this study, download our executive summary.
Connect with Surge at info@surgeinstitute.org to learn more about the comprehensive results of Mission Measurement's research into the Surge Institute's impact in the mission of expanding diversity in the education leadership pipeline.