by Nina Sanchez
"The problem isn't that we tell poor kids they can make it. The problem is we haven't made a world for them where that's true."
-Linda Lutton
Education Reporter, WBEZ
The View from Room 204
We know none of us can single-handedly create a world where all kids succeed.
Instead, we create pockets of this world in school buildings, classrooms, cafeterias, offices, or huddled over desks, where we earnestly whisper, 'you can do this, don't give up,' and 'I believe in you.'
Every day, my Surge Fellowship colleagues and I square our shoulders and show up. We hold ourselves (and others) accountable for chiseling out spaces where excellent education happens—spaces where students understand that they matter and that they are appreciated on both the good and the bad days. We carve out spaces in a rocky terrain so that teachers, administrators, and decision-makers come to understand that the measure of their success is not simply reflected in test scores, but how well they reflect the lives and contexts of their students in everything they do and the decisions they make.
We show up every day, and our daily experiences often play out like a live tableau of the most recent news stories about education budget woes, violence, and regional poverty. We are witnesses, taking it all in from our own personal vantage points. Our sustained sense of optimism and resolve means that we feel the rug pulled from under our feet each time these forces snatch a child away. We feel our hearts in our throat each time we are forced to sacrifice one more essential from a budget. Our breath is taken away when we see kids devalued by adults or when the prison-school nexus crystallizes tragically before our eyes. The rug gets pulled, and we fall.
We land hard, and not always on our feet. We're never numb to the landing.
At Surge, our GroupMe and monthly soul sessions are a refuge, offering respite and personal connectedness beyond the connections we intrinsically feel to our own values. We come seeking encouragement, a hug, and a prayer and we come seeking to give these things as well. These spaces are both a sanctuary and a place of great opportunity, because they are revelatory. We exist within them without the real and perceived barriers to cross-sector collaboration.
We are reduced to our why and are open to challenging the how. Our diverse perspectives as African-American and Latina/o education practitioners enrich our conversation and keep us proximate. In these moments, I have come to fully understand our potential to be game-changers and life-changers in education and in our city—not as individual leaders, but as a collective that eschews casting blame in favor of taking action.
Let's not leave our sanctuary behind when we leave our monthly Surge session. Let's take the time we need to feel the pain, anger and tears that make our why seem wrought and feckless at times. Let's take a moment to wring our hands and angrily demand that education officials stop gambling with the lives of our kids in the name of narrow-minded "fiscal responsibility" or wielding political influence.
Let us feel that fleeting sensation of wanting to give up and then, let us remember who we are and why we are here. When we have done all of that, let us seize upon our own power and take a step forward, together, to create the wide world our students need to succeed. Let's not leave our sanctuary behind but let us carry it with us.
Let us carry each other.
We can take this step; we must take this step, if we ever hope to spark change felt beyond the walls of our particular time and space.  Instinctually, we know that we cannot address grades if we do not address hunger or trauma or access to stable housing. We know we cannot address college persistence if we do not address the wealth gap, violence, or unequal access to opportunity.
I urge us all to think about how to expand our lane instead of staying in it. We do not own time but our moment in time dictates that we emerge from our sanctuary empowered to frame the big picture. Our moment in time dictates that we stand together in the spirit of our Civil Rights pioneers, our farm labor organizers, our religious leaders, and women, whose aspirations of a multi-racial coalition to address poverty and equal access were cut short by time. Our moment in time dictates that as African-American and Latina/o Chicagoans, we seize upon the vestiges of the Harold Washington Coalition to find common ground and become world-changers.
Let's be more than witnesses.
Let's be a voice.
About Nina Sanchez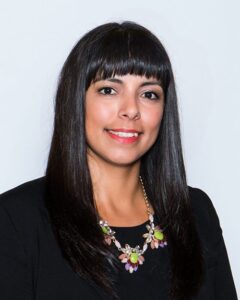 Most recently, Nina Sanchez served as the Director of Talent Management & Regional Lead, Diversity, Equity, & Inclusiveness for Teach For America. Nina has dedicated her career to ensuring that first generation and underrepresented students have the support they need to get to and through college. She began her work in direct service to students and subsequently moved into roles designing, implementing and scaling effective programs aimed at dramatically increasing the number of students who persist through college. 
Throughout her career Nina has grown into a guru of strategy and implementation, boosting and evolving the efforts of every organization she has served. Going forward, Nina's work continues to support the disenfranchised and underrepresented, inspired by her own experiences and propelled by continued advancements.
https://www.surgeinstitute.org/wp-content/uploads/2022/05/Surge-Trademarked-Horizontal-Logo-Registered.png
0
0
Nina Sanchez
https://www.surgeinstitute.org/wp-content/uploads/2022/05/Surge-Trademarked-Horizontal-Logo-Registered.png
Nina Sanchez
2017-05-18 17:56:33
2017-06-16 10:43:14
To Be a Surge Fellow