The Surge Institute is encouraging Oakland-based emerging African-American, Latinx and Asian/Pacific Islander education leaders to apply for the inaugural Oakland Surge Fellowship, a program that provides extensive executive skill training, leadership development and exposure to respected leaders and policymakers in education.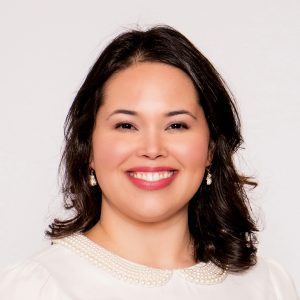 Leading the Oakland Fellowship as the founding Executive Director is career educator Michelle Seijas, Ed.D, who has served as an education leader for more than a decade as a high school principal and district administrator. Michelle is passionate about serving youth and communities of color, and carries that passion with her into elevating and empowering Oakland's emerging education leaders.
The Surge Fellowship began in Chicago in 2015, with the goal of expanding diversity in the education leadership pipeline. Since its launch, Surge has graduated 47 Chicago fellows, many of which have since risen to leadership roles in schools, government agencies and youth-serving organizations. The Chicago Fellowship currently empowers its largest and most diverse cohort of 25 fellows.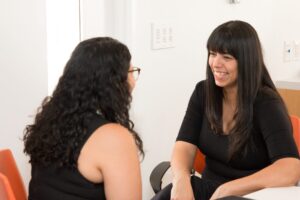 Nina Sanchez, a 2017 Chicago Surge Alumnus and Director of Enrich Chicago, says the fellowship was a transformative experience. "The Surge Fellowship has been life-giving in more ways than one," Sanchez said. "It has equipped me with the skills I need to more deftly apply my strengths to my work. It has given me space to reflect on
my own journey. It has yielded access to a network of incredible leaders across our sector. Most importantly, it has given me the community I wanted but didn't realize I needed."
The fellowship is curated to generate both individual and collective transformation through healing and a reclamation of our leadership narratives, centered on the power and strength of our racial and ethnic identities and how they supremely qualify us to impact the communities and students we serve.
Visit the Become a Fellow page to learn more about the fellowship and to apply. Sign up for the Surge email list to stay informed about the fellowship and upcoming events. You can also follow Surge on Twitter, Facebook, Instagram, LinkedIn and YouTube.
The Surge Institute, a non-profit organization geared toward prioritizing the need for diversity in education leadership, founded by Carmita Semaan in 2014. Surge is largely funded by individual donors as well as several philanthropic organizations, including the Bill and Melinda Gates Foundation, the Chan-Zuckerberg Initiative and New Profit.
https://www.surgeinstitute.org/wp-content/uploads/2022/05/Surge-Trademarked-Horizontal-Logo-Registered.png
0
0
Chris Paicely
https://www.surgeinstitute.org/wp-content/uploads/2022/05/Surge-Trademarked-Horizontal-Logo-Registered.png
Chris Paicely
2017-12-11 14:32:14
2017-12-13 10:43:32
Fellowship for Emerging Education Leaders of Color to Launch in Oakland